Key West Tours from Miami
By Viator, December 2016
Key West: a small island with big potential. The one-time home of Hemingway, the southernmost point in the United States - not to mention world-renown snorkeling, scuba-diving, offshore fishing, white sand beaches, crystal clear water, a raging and eccentric nightlife, and only a quick jaunt down from Miami - is there any reason not to visit?
Easily accessible from its nearby neighbor to the north, you can experience what this South Florida gem has to offer by a relaxing day tour where you'll stop to have breakfast (not included in tour-price) before enjoying a scenic drive across 42 bridges and 32 islands to Key West. Here the Caribbean atmosphere, street artists, outdoor cafes and restaurants are just waiting to enchant you. Once you arrive, you'll have the leisure to explore the sights of Key West at your own pace (on vacation, one shouldn't be rushed). Consider visiting the southern-most point in the continental US, Hemingway's house, or Mallory Square - this open-air marketplace and entertainment complex is a great place to start or end your visit to Key West.
If tramping around on land doesn't excite you and you'd prefer to spend your time in the ocean instead, consider whisking off to Key West and take part in some excellent snorkeling, an adventure the whole family can enjoy. Aboard a 30 foot (9 meter) catamaran, you'll enjoy light refreshment and professional snorkeling instruction, before heading off in to the only live coral reef in the United States, and the third largest reef in the world. On your adventure you'll see myriad colorful fish, vibrant coral, and that's just from the boat.
Whatever your pleasure, this tiny island is sure to be able to enchant you.
3 Reviews
Visit and explore Key West in one day. You will start by crossing 42 bridges and 43 islands to the last called Key West. On the way from Miami to Key West you ... Read more
Location: Miami Beach, Florida
Duration: 15 hours (approx.)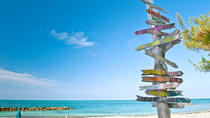 323 Reviews
No visit to South Florida is complete without a journey to Key West! There are plenty of ways to enjoy your time on this culturally and history-rich island. ... Read more
Location: Miami, Florida
Duration: 12 hours (approx.)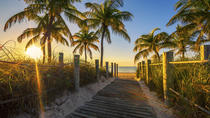 16 Reviews
Spend the day in Key West exploring the island or taking part in an optional activity to maximize your trip. Explore life underwater with either a snorkeling ... Read more
Location: Miami Beach, Florida
Duration: 14 hours (approx.)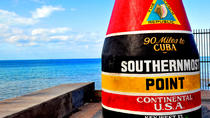 1 Review
This full-day trip to Key West from Miami includes a 4-hour ride across of one of America's most unique motor journeys, the scenic 110-mile Overseas ... Read more
Location: Miami Beach, Florida
Duration: 1 day (approx.)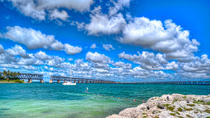 3 Reviews
Experience the laid-back atmosphere of the Florida Keys on this full-day tour from Miami. Enjoy spectacular views from the Overseas Highway and cross the Seven ... Read more
Location: Miami, Florida
Duration: 15 hours (approx.)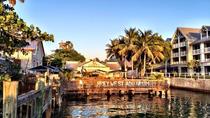 2 Reviews
Depart Miami and the sprawling high rises south along Highway 1 into the Keys - a series of islands that stretch out into the ocean separating the Atlantic ... Read more
Location: Key West, Florida
Duration: 12 hours (approx.)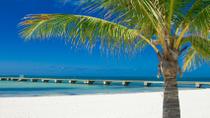 32 Reviews
Whether you're an experienced snorkeler, or want to try something new and exciting, Key West is the perfect underwater destination. Your sailing and snorkeling ... Read more
Location: Miami, Florida
Duration: 12 hours (approx.)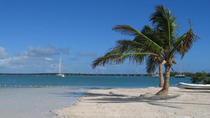 3 Reviews
Travel from Miami to Key West in a convenient, stress-free way! Leave the driving to the professionals and relax in a comfortable bus as you make the ... Read more
Location: Miami, Florida
Duration: 4 hours (approx.)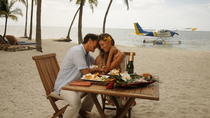 3 Reviews
Treat yourself with this marvelous seaplane flight for two over the Florida Keys. Embark on a 40-min seaplane flight over the upper Florida Keys before landing ... Read more
Location: Miami, Florida
Duration: 3 hours (approx.)