Miami Nightlife
By Viator, December 2016
No reviews, be the first!
Long gone are the days when Miami was associated with the elderly and slow. A mix of Latin cultures and Western money meet here in this coastal city to bring you neon, soul, and glitz glitz glitz. That being said, food, culture, and nightlife in Miami is second to none, far above most, and as fast as you want it to be.
The warm weather, ocean breeze, tropical lifestyle, and lax prohibition laws fed into an enormous population boom for early 1900s Miami, and during this time the city's famous Art Deco district was born. After 1959, with the Attorney General's allowance of Cuban immigrants due to Castro's rise to power, Miami became a true American melting pot, mixing Afro-Caribbean, Cuban, Latin, and Anglo cultures. What all this means, to the partier, is that whatever your tastes, you'll find them here, distinct and unique in colorful Miami.
Famous for its bikini-clad women and fashion-model men, the nightlife in Miami is always exciting, exotic, and busy. Still, Miami is a big city and knowing where to go is essential. Why not secure yourself a hassle-free night and book a skip-the-lines entry pass where you'll be given a handbook on nightlife in Miami, free entry into 13 clubs, and 7 days to experience what the different clubs have to offer.
Alternatively, you can consider getting to know that Latin beat a little better, jump in the congo line, and party out over the water on a sunset dance cruise hosted by the Island Queen's resident DJ. The sparkling waters of sub-tropical Miami are at your feet as you mambo, sip exotic cocktails, and watch the sunset over the cityscape.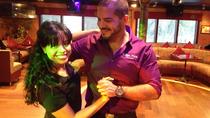 5 Reviews
Learn to dance Salsa Miami style on South Beach and dance the night away to the sounds of a live tropical band with other Salsa enthusiasts. Complimentary ... Read more
Location: Miami Beach, Florida
Duration: 2 hours (approx.)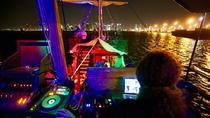 1 Review
Dance the night away under the starry Miami skyline aboard the only pirate boat in Miami - the El Loro! Enjoy a cash bar, a professional DJ playing the latest ... Read more
Location: Miami, Florida
Duration: 75 minutes (approx.)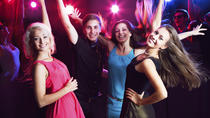 25 Reviews
Take your party to Biscayne Bay on this 90-minute dance cruise in Miami. At night, admire the stunning city skyline as you sail from Bayside Marketplace to ... Read more
Location: Miami, Florida
Duration: 90 minutes (approx.)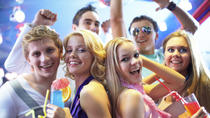 7 Reviews
Skip the lines and get in for free at the hottest Miami nightclubs. Don't waste time waiting in lines on vacation! With the Miami Party Pass you'll have ... Read more
Location: Miami, Florida
Duration: Flexible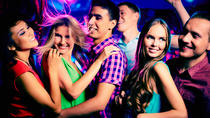 1 Review
Hit the hottest bars and clubs in Miami on this 6.5-hour club crawl. Visit 3-to-5 Miami bars and clubs such as Fat Tuesday and Automatic Slim's. Meet new and ... Read more
Location: Miami Beach, Florida
Duration: 6 hours 30 minutes (approx.)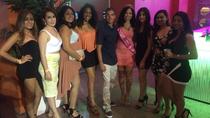 Experience the party scene in Miami with this South Beach Miami Nightclub Party Package. Get instant access to the hottest clubs in South Beach. Start with an ... Read more
Location: Miami, Florida
Duration: Flexible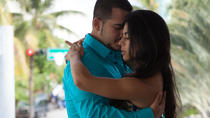 When visiting South Beach, learn to dance Salsa, with moves choreographed individually in a 1-hour, one-on-one lesson. Learn from exciting and experienced ... Read more
Location: Miami Beach, Florida
Duration: 60 minutes (approx.)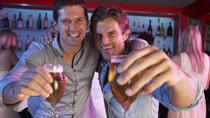 It's your last chance to get crazy before getting married! With this amazing bachelor party package, enjoy VIP access to more than 10 of the hottest ... Read more
Location: Miami, Florida
Duration: 4 days (approx.)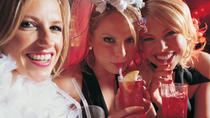 Celebrate your bachelorette party in style at some of the hottest clubs around South Beach! With this Miami bachelorette package, you, your girlfriends and the ... Read more
Location: Miami, Florida
Duration: 5 hours (approx.)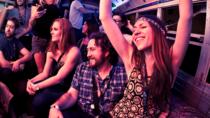 Are dark nightclubs and loud music not your idea of a good time? Then try out South Beach Bar Hopping Tours and let the locals shuttle you to 3 of the hottest ... Read more
Location: Miami
Duration: 6 hours