Seaplane Tours in Miami
By Viator, February 2018
One unique way to explore Miami is taking a seaplane tour. While airplane tours and boat tours are each worthwhile for different reasons, a seaplane tour gives you the best of both worlds. You see, a seaplane is a mix between an airplane and a boat, and is literally a floating plane that takes off and lands on water. And as Miami is home to both clear blue waters and impressive architecture, it's a great destination to enjoy this type of excursion.
With so many worthwhile things to do in Miami, it can be difficult to narrow down your tour options. That being said, you should make sure to do at least seaplane tour in Miami. For example, a
Miami Seaplane Tour
allows you to experience the city from both sea and land. Imagine boarding a flying boat from the beautiful Key Biscayne — with its azure waters, myriad boats and glistening palms — before flying over impressive mansions, white-sand beaches, posh hotels and interesting downtown architecture. Some of the notable Miami attractions you'll see include swanky South Beach, the multimillion-dollar mansions of the aptly-named Star Island, the funky Art Deco District and the breezy Coconut Grove.
Taking a Miami seaplane tour allows you to experience the city in a dramatic way. Think about the last time you took off in a place at the airport. The excitement of leaving the ground and seeing the world below turn into small Monopoly-like pieces. Now, imagine this same excitement, but this time you're flying up from out of the water. Instead of watching the nearby airport fade away you'll be seeing the Miami skyline get smaller — but not so small as so you can't get a great photo. Moreover, taking a seaplane tour in Miami is a worthwhile experience for all types of travelers, whether you're an adventure traveler wanting a thrilling experience, a couple hoping for some romance or a family wanting to bond with your loved ones over the city's beauty. Overall, a Miami seaplane tour is an experience nobody should miss.
Contributed by Jessica Festa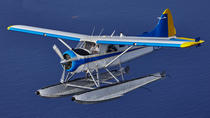 22 Reviews
Enjoy unparalleled views of the famous Miami skyline on this exciting seaplane tour! From Key Biscayne, you'll take off and land on water and pass sites ... Read more
Location: Miami, Florida
Duration: 30 minutes (approx.)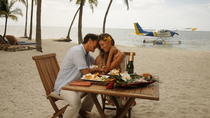 5 Reviews
Treat yourself with this marvelous seaplane flight for two over the Florida Keys. Embark on a 40-min seaplane flight over the upper Florida Keys before landing ... Read more
Location: Miami, Florida
Duration: 3 hours (approx.)
Miami Seaplane Tours is your aerial gateway to South Florida's National Parks. Travel back in time to encounter firsthand how Florida Native Americans used to ... Read more
Location: Miami, Florida
Duration: 3 hours (approx.)