3 Days in Milan: Suggested Itineraries
By Viator, April 2017
Milan is like an espresso for the soul. From the Gothic Duomo to the canals of the Navigli District, the city swells with ornate architecture, pure Italian pizza, and speedy sports cars. Here's how to spend three days in this Lombardy metropolis.

Day 1: Experience the Art and Culture
Witnessing Milan's rich culture of art and history is a great way to start your trip. Get oriented with a hop-on, hop-off bus, or get your bearings from the rooftop terrace of the famous Duomo. Then head to 14th-century Castello Sforzesco before devoting your afternoon to art. Visit Da Vinci's Last Supper, a masterpiece that is rapidly fading—book your ticket and move it to the top of your travel list. Stop by one of the many bars to sip an aperitivo at sunset and snack upon olives and cheeses before the opera at La Scala.

Day 2: Shop 'til You Drop
Milan is a world center for glamour. Tour the design ateliers and showrooms for inspiration, then visit the designer outlets to outfit yourself in Prada, Dolce and Gabbana, and Versace for a fraction the retail cost. Head for the Fashion Quadrilatero, the crisscrossing streets with the big fashion labels, and be sure to visit Galleria Vittorio Emanuele, a four-level, glass-vaulted shopping arcade dating from 1870. You'll find a number of cafes and restaurants, plus Prada's original store.

Day 3: Take a Day Trip
Milan sits in the middle of some of the most spectacular scenery in the world. Visit the playground of the rich and famous at Lake Como, or take a day trip to popular Venice, historic Verona, or the delightful fishing villages of Cinque Terre. Some choose to spend an afternoon exploring Bergamo or riding the Bernina Express railway line through the Swiss Alps to luxurious St. Moritz.
3812 Reviews
Discover Milan and see da Vinci's masterpiece, The Last Supper , on this 3.5-hour tour. Visit the UNESCO World Heritage site of Santa Maria delle Grazie to ... Read more
Location: Milan, Italy
Duration: 3 hours 30 minutes (approx.)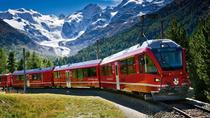 1212 Reviews
Take a ride on the Bernina Express, Switzerland's alpine delight. This train journey takes you along one of the most beautiful railway routes in the world – ... Read more
Location: Milan, Italy
Duration: 12 hours 30 minutes (approx.)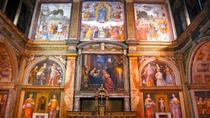 244 Reviews
Discover some of Milan's greatest artistic treasures on this 2-hour walking tour. Enjoy skip-the-line entrance to Leonardo da Vinci's 'The Last Supper,' one of ... Read more
Location: Milan, Italy
Duration: 2 hours (approx.)
91 Reviews
Coast your way around Milan on a 3-hour guided Segway tour with an expert local guide. Get acquainted with your self-balancing electric Segway, and cruise ... Read more
Location: Milan, Italy
Duration: 3 hours (approx.)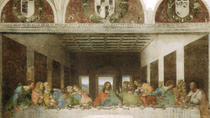 80 Reviews
Explore centuries of Italian history and discover some of Milan's most iconic attractions on this 3-hour walking tour with skip-the-line 'The Last Supper' ... Read more
Location: Milan, Italy
Duration: 3 hours (approx.)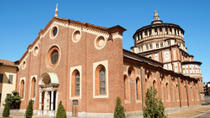 273 Reviews
Get up close to one of the world's most famous paintings on this 3-hour walking tour of Milan including a visit to Leonardo da Vinci's 'The Last Supper.' With ... Read more
Location: Milan, Italy
Duration: 3 hours (approx.)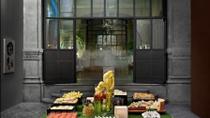 37 Reviews
Enjoy an evening of spa treatments and pampering followed by a traditional Italian 'aperitivo,' or light snacks with a drink, on this spa evening in Milan. ... Read more
Location: Milan, Italy
Duration: 2 hours (approx.)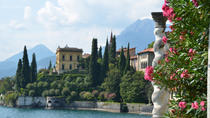 1469 Reviews
Take in the stunning scenery of world-famous Lake Como on this day trip from Milan, just a quick 1-hour drive away. Explore the fashionable lakeside town of ... Read more
Location: Milan, Italy
Duration: 9 hours (approx.)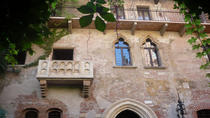 133 Reviews
Explore the beautiful town of Verona and lakeside towns lining Lake Garda on a scenic day trip from Milan. You'll discover that Verona is one of Italy's ... Read more
Location: Milan, Italy
Duration: 12 hours (approx.)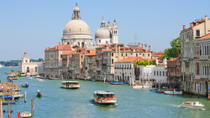 254 Reviews
Visit the breathtaking city of Venice on an action-packed day trip from Milan, and see the city's top sights with a local guide! On a walking tour, discover ... Read more
Location: Milan, Italy
Duration: 14 hours (approx.)