Shopping in Milan
By Viator, April 2015
Along with DaVinci's Last Supper, fashion is one of Milan's biggest draws. The city is home to some of the biggest designers, like Armani, so it should be no surprise that the fashion world descends upon Milan for a twice-annual Fashion Week. It's here that Italians get their reputation for being some of the best-dressed people on the planet and walking down the street is often like being seated on a catwalk.
Milan is a fashion powerhouse of the big name designers all conveniently located in the Quadrilatero d'Oro, or "rectangle of gold." You can easily don your best stilettos and still feel your feet after a few hours of shopping. Here you'll find Italian brands like Fendi, Armani, Prada and Valentino.
If the big brands have price tags a little too high for your budget, you can easily spend a few hours burning off the calories from that morning cappuccino and brioche alla marmalado (like a French croissant filled with delicious jam) while window shopping. Or learn more about the history of Italian fashion and today's latest trends on a Milan fashion walking tour at Quadrilatero della Moda, one of the best shopping districts in the world. Made up of four streets (Via Montenapoleone, Via della Spiga, Corso Venezia and Via Alessandro Manzoni), this is where you'll find the top designers and the world's most expensive retail space per square foot.
A visit to the one of the world's oldest shopping malls, the glass-domed Galleria Vittorio Emanuele II, is not to be missed. Opened in 1867, this elegant shopping arcade located near the Duomo is sometimes referred to at Milan's drawing room since everyone in the city comes here to shop and drink coffee. Here you'll find four stories of prestigious labels, as well as the original Prada store, famous cafes and Italy's largest mega-store: Feltrinelli Records.
Locals will tell you that only tourists can be found shopping at Prada's flagship store in Galleria Vittorio Emanuele II. This is because locals know where to find last month's designer duds at bargain basement prices: the outlets. Travelers who go should be prepared to battle with Italians, who scoring that designer piece at 70 percent off just like a game. Fidenza Village is a good option, with hundreds of stores full of items at huge discounts. It also has twice-daily shuttle service from Milan.
Keep in mind that while shopping in Italy, retail hours are from 9:30am to 12:30pm and from 3:30 to 7:30pm Tuesday through Saturday. Mondays are half days, with shops opening from 3:30 to 7:30pm. Most shops are closed on Sundays.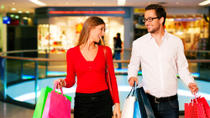 132 Reviews
Shop and save till you drop on this day trip to the Serravalle Designer Outlet from Milan, with round-trip transfers. On arrival at Italy's largest ... Read more
Location: Milan, Italy
Duration: Varies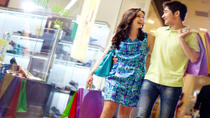 123 Reviews
Already exhausted the shops of Milan and want a change of scenery? Take an easy trip across the Italian border into Switzerland for a day of shopping at the ... Read more
Location: Milan, Italy
Duration: 8 hours (approx.)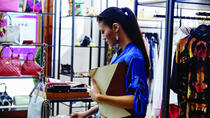 5 Reviews
Visit Fidenza Village on an independent day trip from Milan and shop 'til you drop at the outdoor shopping mall, home to 100 luxury boutiques with savings on ... Read more
Location: Milan, Italy
Duration: 7 hours (approx.)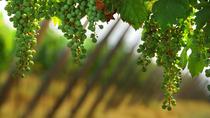 5 Reviews
Discover the famous wines and fashion styles of Italy on this 9-hour tour of the Franciacorta region from Milan. Delve into the fertile Franciacorta wine ... Read more
Location: Milan, Italy
Duration: 9 hours (approx.)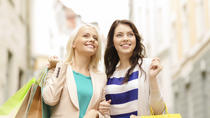 2 Reviews
Embrace Milan's passion for fashion on a full-day independent shopping trip to Vicolungo The Style Outlets (L'Outlet Village Vicolungo) – an ... Read more
Location: Milan, Italy
Duration: 7 hours (approx.)
Discover Scalo Milano a new way of experiencing shopping and leisure time. An innovative concentrate of design, fashion and food, with boutiques, workshops and ... Read more
Location: Milan, Italy
Duration: 5 hours (approx.)
With a personal shopper at your full disposal, experience a fashion walk through Milan's Via Montenapoleone Fashion District. This area claims to be the most ... Read more
Location: Milan, Italy
Duration: 2 hours (approx.)
With a personal shopper at your full disposal, experience a fashion walk through Milan. Whether you want to find your new perfect outfit, to buy some real ... Read more
Location: Milan, Italy
Duration: 2 hours (approx.)
Enjoy a fantastic shoppig experience in Brera, one of the most evocative districts in Milan, once populated mainly by artists and bohemians. Its narrow streets ... Read more
Location: Milan, Italy
Duration: 2 hours (approx.)
This is the ideal place in Milan for shopping and window shopping: imagine if you had a personal shopper at your full disposal while there. Visit Vittorio ... Read more
Location: Milan, Italy
Duration: 2 hours (approx.)