Milwaukee City Hall Tours
When the City Hall building of Milwaukee was built in 1895, it was the second tallest structure in America, with a bell tower stretching to 353 feet—only the Washington Monument was taller. The design was inspired by the Flemish Renaissance, similar to the Hamburg Rathaus, which shows the strong German heritage of the region. At the top of the bell tower, there still hangs the original 22,500-pound bell made from melted copper and tin, which was named Solomon Juneau after Milwaukee's first mayor. In 2005, City Hall was designated a National Historic Landmark, and a recent restoration project replaced the buildings damaged bricks, terracotta sculptures and windows.
Practical Info
City Hall sits at the corner of E Wells St. and N Water St. at the heart of downtown Milwaukee. It's only a block from the Milwaukee Riverwalk, making it easy to stop by during a stroll along the waterfront.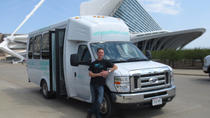 131 Reviews
Tap into Milwaukee's famous attractions and history as well as other sights you may not have known existed. Each tour is limited to 14 guests to allow for ... Read more
Location: Milwaukee, Wisconsin
Duration: 3 hours (approx.)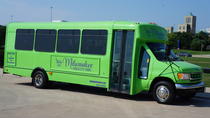 13 Reviews
Hop on and hop off the fully-narrated, sightseeing tour at one of 11 hotel or attractions in downtown Milwaukee!  Ride the bus for as little as 60 minutes, or ... Read more
Location: Milwaukee, Wisconsin
Duration: 6 hours (approx.)