Dead Horse Point State Park Tours
According to local legend, this breathtaking mesa with incredible panoramic views of Canyonlands National Park and the roaring Colorado River, was once home to wild mustang herds that old-school cowboys worked tirelessly to break. Today, Dead Horse Point State Park attracts hikers, photographers and mountain bikers seeking out rugged terrain, epic scenery and untouched natural wonder. Intrepid trails offer thrill-seeking bikers a raging shot of adrenaline, while shorter hikes up well-marked paths lead to epic views of some of the country's most beautiful scenery.
Practical Info
Dead Horse Point State Park is located 248 miles southeast of Salt Lake City near the town of Moab. The park is open from 6 a.m. until 10 p.m. daily with a visitor center that is open from 8 a.m. until 6 p.m. from March through October and from 9 a.m. until 5 p.m. between October and March. Entrance fee is $10 per vehicle with up to eight passengers.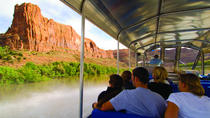 10 Reviews
Your humorous guide will take you down a calm water stretch of the Colorado River south of Moab. Get lost in the beauty of the canyons and explore the scenery ... Read more
Location: Moab, Utah
Duration: 3 hours (approx.)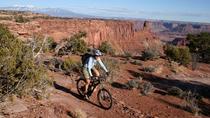 Discover one of Utah's most spectacular state parks on this guided 3-hour, mountain biking tour. Explore Dead Horse Point State Park, offering fantastic ... Read more
Location: Moab, Utah
Duration: 5 hours (approx.)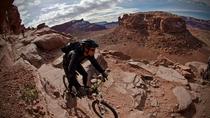 1 Review
Experience the best trails in Moab, Utah on this guided, half-day mountain bike tour. Challenge athletic ability and get the adrenaline pumping while exploring ... Read more
Location: Moab, Utah
Duration: 4 hours (approx.)