If you're traveling along the French Riviera, or even stopping into the region as a port of call on a cruise vacation, Monaco is an absolute must. It's small enough that it can be seen in a day, yet interesting and convenient enough to make it a base for the region. And, hey, it's one more country you can add to your list!

Of course, when we think of Monaco, we think of the glamorous Princess Grace, and the sophistication of James Bond. So it stands to reason that if you have a bit left in your budget for a splurge, you'd want to look into doing it there. If so, here are some suggestions:

First, of course, there is the Grand Casino. If the Lamborghinis, Ferraris and Rolls Royces parked outside didn't tip you off, you're not in Vegas anymore, darling. Formal wear is a must to visit, there is a cover charge, you must show your passport, and once inside, you're there to play. It is the essence of French Riviera luxury, and you never know who you'll be sitting with at the tables.

Another luxury experience in Monaco is the Grand Prix, held yearly in the spring. The entire city basically comes to a standstill as the roads are closed off to make way for the route. Tickets are steep – running in the hundreds of euros for a single day of viewing – and the parties after each day's race, held on five-star hotel decks and yachts, are star-studded and fabulous.

There are other activities in Monaco that can help you get that luxury feeling, without paying through the nose to get it – from group yacht rentals to short helicopter rides, there are plenty of ways to feel like a princess or international man of mystery!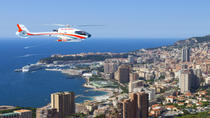 37 Reviews
Enjoy breathtaking aerial views of the French Riviera on this unforgettable 7-minute helicopter tour from Monaco. See some of Monaco's top attractions from the ... Read more
Location: Monaco, Monaco
Duration: 7 minutes (approx.)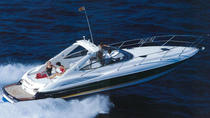 12 Reviews
Treat yourself to a truly luxurious experience on this private yacht cruise from Monaco. Ride in a yacht and let your personal skipper take you on a scenic ... Read more
Location: Monaco, Monaco
Duration: Varies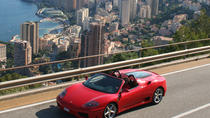 58 Reviews
Drive through Monaco, playground of the rich and famous, in a convertible red Ferrari during this once-in-a-lifetime sports car experience! With an experienced ... Read more
Location: Monaco, Monaco
Duration: Flexible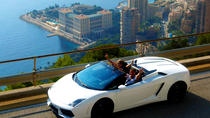 11 Reviews
Experience the magic of Monaco as few do, in a roaring V10 Lamborghini Gallardo convertible. Zip along the scenic coastline, home to stunning mansions and a ... Read more
Location: Monaco, Monaco
Duration: Flexible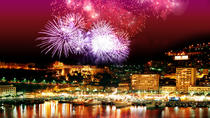 Watch a stunning fireworks display over Monaco from a private yacht on this 2-hour evening cruise. Enjoy VIP treatment from your personal skipper as you ride a ... Read more
Location: Monaco, Monaco
Duration: 2 hours (approx.)