Named after the abolitionist hero, Sam Sharpe, who encouraged a non-violent means to ending slavery, Sam Sharpe Square in downtown Montego Bay now serves as a point of interest for all who come to learn about Jamaica's rich history or simply enjoy the pastime of people watching.
Here you'll find the Montego Bay Civic Centre, a reconstruction of the 1803 Montego Bay courthouse, The Cage, and the fountain. At the northwest corner you'll also find the bronze sculpture that is the National Heroes Monument, honoring the leaders and the fallen of the Christmas Rebellion of 1831.
A busy hub of the popular and charismatic Montego Bay, Sam Sharpe Square is the perfect meeting place to jump off your excursion into this fascinating and party-driven city.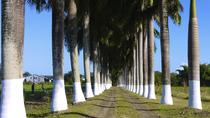 Travel away from Negril to the Hampden Estate Rum Factory on this 6 hour day trip. Walk the picturesque grounds with your local guide and have a tour of this ... Read more
Location: Negril, Jamaica
Duration: 6 hours (approx.)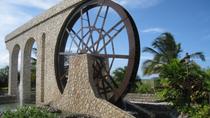 6 Reviews
Check out Montego Bay's city sights and take an evening tour of the supposedly haunted Rose Hall Great House with this convenient combo experience on Jamaica's ... Read more
Location: Negril and Montego Bay, Jamaica
Duration: Varies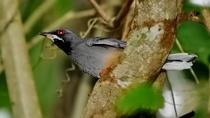 3 Reviews
This half-day tour will take you to Rocklands Bird Sanctuary and to tourist highlights in Montego Bay including Sam Sharp Square, Saint James Parish Church, ... Read more
Location: Falmouth, Jamaica
Duration: 6 hours (approx.)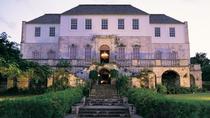 52 Reviews
Combine a sightseeing tour of Montego Bay with two of the city's top nighttime experiences with this Jamaica Super Saver. After exploring Montego Bay ... Read more
Location: Montego Bay and Negril, Jamaica
Duration: Varies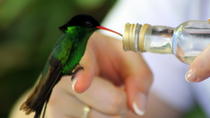 2 Reviews
This half-day tour will take you to Rocklands Bird Sanctuary and to tourist highlights in Montego Bay including Sam Sharp Square, Saint James Parish Church, ... Read more
Location: Montego Bay, Jamaica
Duration: 5 hours (approx.)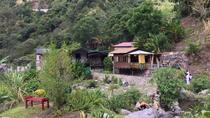 6 Reviews
This half-day tour will take you to popular and "backstage areas" of Montego Bay allowing you to experience the "real Jamaica". On this tour ... Read more
Location: Montego Bay, Jamaica
Duration: 5 hours (approx.)