While Uruguay is considered a small country, it's packed with cultural, historical and entertaining activities. You'll find most of the action in the largest city and capital, Montevideo, where you'll see castles, museums, art galleries, parks and even wineries. To help give you an array of worthwhile things to do, here is a suggested itinerary for three days in Montevideo.

Day 1: Explore all that Plaza Independencia and the Old Town have to offer

Plaza Independencia is the main gateway to the city in terms of learning about history and culture. First you can check out where the President of Uruguay works, in both the the Estevez Palace and the Executive Tower. Additionally, you'll see a statue and the remains of Jose Gervasio Artigas, a soldier who became Uruguay's national hero fighting for equality and democracy. Other notable sites in the plaza include the Solis Theatre, the city's oldest theater, Palacio Salvo, an iconic structure of the city that was once the tallest building in South America and the remains of the former citadel from colonial times.

Moreover, you'll find the entrance to the Old Town, Montevideo's historical section. Ancient buildings, monuments and cobblestone streets can be seen, as well as the famous Port Market (Mercado del Puerto), which has been selling fresh food and vibrant handicrafts for 130 years.

Day 2: Discover the region's lesser-known wine country

While Montevideo isn't typically the first place that comes to mind when people think of wine country, it should be. Uruguay itself is an up-and-coming wine destination, with its signature variety coming from the tannat grape from the southwest of France. In fact, with its warm summers, cool winters and constant ocean breezes, the climate is almost identical to that of Bordeaux, France. While the whole country is filled with lush vineyards and boutique wineries, Montevideo makes for the ideal home-base. The majority of the wineries are located in Montevideo as well as just north of the city.

Furthermore, it you want to go to the more remote wine-tasting locations, it's only a short bus ride away. In Montevideo, you can visit Bouza, a French chateaux-style winery built in 1942 that serves fine wines as well as features a classic car collection. A little further north, in Canelones, you'll find the well-known wineries of Ariano Hermanos, a family-owned winery since 1929, and one of the country's largest wineries, Juanico Winery. These are just a few of the hundreds of wine-tasting possibilities.

Day 3: History, culture, art and the great outdoors

On your last day in Montevideo, spend some time visiting the world-class museums and art galleries. First there is MAPI (the Museo de Arte Precolombino e Indigena), a museum focusing on Pre-Columbian and Indian art. There are two permanent exhibition halls, which teach you about art, archeology and artifacts from around Latin America. There is also a rotating exhibition hall, as well as an array of events and programs. If you're looking for something quirky, visit the Museo Torres Garcia, where you'll find abstract and cubist paintings featuring historical icons from one of Uruguay's most famous artists.

After you've used up all your brain cells learning about art and culture, head down the La Rambla to take a leisurely stroll by the water, or lounge in Parque Rodo among the trees, lake and sculpture. If you're up for it, take a fun-filled ride on a Ferris wheel or roller coaster, as there are also many rides and amusement park games here.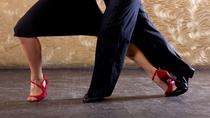 18 Reviews
Enjoy a night out in Montevideo with dinner and a show! Watch some of South America's best dancers perform tango, 'candombe,' and 'milonga' -- all important ... Read more
Location: Montevideo, Uruguay
Duration: 4 hours (approx.)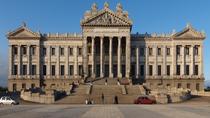 47 Reviews
Discover Montevideo, the capital city of Uruguay, on this 3-hour city tour! Travel by bus and on foot as you explore Independence Plaza and Parliament Palace. ... Read more
Location: Montevideo, Uruguay
Duration: 3 hours (approx.)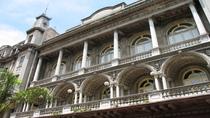 Check out Uruguay's capital city – Montevideo – on this day trip from Punta del Este! See top Montevideo attractions like Independence Plaza, Palacio Salvo and ... Read more
Location: Punta del Este, Uruguay
Duration: 8 hours (approx.)