Uruguay's burgeoning wine industry produces some wonderful varietals that even rival the world-class wines of neighboring Chile and Argentina. Here are some tips on how to best experience Uruguay's wine scene while visiting the capital, Montevideo.
Must-Try Varietals
The most famous Uruguayan wine is made from the tannat grape, which originated in the southwest of France. Wine produced from this grape is rich and deeply colored, and has a lot of mouth-puckering tannins—hence the name! Other popular red varietals grown in Uruguay include merlot and cabernet sauvignon, while chardonnay is the most frequently found white grape here. Uruguay has hundreds of boutique, family-owned wineries; see below for specific recommendations.
Must-Do Experiences
Sip several tannats and other red wines while you nibble empanadas at a century-old family winery just outside of Montevideo.

Learn how the winemaking process differs between red, white, sparkling, and rosé wines under the guidance of an expert winemaker.

Enjoy a wine-and-dine experience that includes a three-course lunch paired with great wines at a winery on a small-group tour.

Explore the Montevideo wine region on a half-day tour that stops for tastings at several different wineries.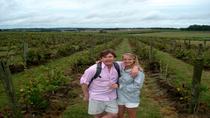 4 Reviews
Escape Montevideo for a day of wine tasting in the countryside! Uruguay is one of the smallest producers of wine in South America and well-known for its big ... Read more
Location: Montevideo, Uruguay
Duration: 4 hours 30 minutes (approx.)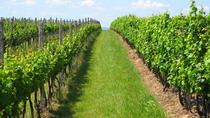 Discover a vineyard of Montevideo's wine region on this 4-hour private tour with a professional guide. You will learn about the winemaking process and taste ... Read more
Location: Montevideo, Uruguay
Duration: 4 hours (approx.)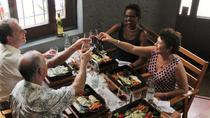 6 Reviews
Experience Uruguay's fine wine and cuisine on this 5.5-hour wine tour from Montevideo! First, head out of the city to visit a local winery where you'll sample ... Read more
Location: Montevideo, Uruguay
Duration: 5 hours 30 minutes (approx.)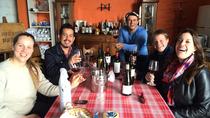 1 Review
Visit to a famous family winery outside Montevideo more than 100 years old.
Location: Montevideo, Uruguay
Duration: 4 hours (approx.)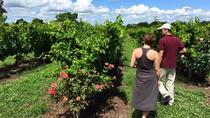 Discover the Uruguayan culture with this 6-hour wine tour along the Montevideo wine route. Enjoy a wine tasting of some of their great wines paired with an ... Read more
Location: Montevideo, Uruguay
Duration: Flexible