Montreal is Canada's second largest city and considered by many to be "the cultural-capital of Canada." It was recently named the UNESCO city of design and is a huge economic and cultural center. Although it is the second largest French-speaking city in the world (behind only Paris), it is a mixing pot of over one hundred nationalities, giving it a vibrancy and charm. In the summer, Montreal also comes alive with jazz and rock music festivals, as well as animation festivals and live theatre.
Day 1: Montreal Day Tour
The Montreal Day tour is a great way to see the city. You buy a ticket for a hop-on hop-off tram, which includes local commentary and guides. The tram stops at around two hundred points of interest, so that you really get a sense of the city as a whole. Highlights include the Notre-Dame Basilica, with breathtaking interior decoration, the Olympic Park, which was built for the 1976 Olympic Games and St. Joseph's Oratory, a basilica which sits on top of Mount Royale and has the second largest dome in the world.
Day 2: Bike Tour and Old Montreal
This relaxed bike tour takes you through some of the pedestrianized areas of Montreal that you may have missed the day before during your hop-on hop-off tour. You will cycle through the Latin quarter, La Fontaine park and into the Victorian-built Golden Square mile. Then you'll swing through the business district and finish in the Old City. This tour only lasts half a day, so once you're in the Old City you'll have plenty of time to go back and visit the sights you wanted to see more of.
Day 3: Day Trips from Montreal

This magnificent day trip takes you to the heart of French Canada, a city that is divided into old and new – to the point where you can get an elevator ride between the two! Formerly a colonial city, Quebec has plenty of fascinating historical sites – such as the Citadel, the largest fortification in North America, and the Plains of Abraham, where the French and English armies famously fought in 1759. Arguably the biggest highlight of this tour, though, is the chance to see Montmorency Falls, a waterfall bigger than the Niagara Falls.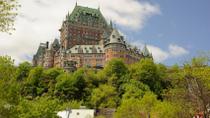 1347 Reviews
Visit the historic heart of French Canada on this day trip from Montreal to Quebec City. On your sightseeing tour, see famous landmarks including Place ... Read more
Location: Montreal, Canada
Duration: 12 hours (approx.)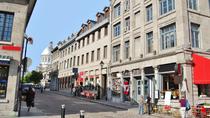 531 Reviews
Soak in the rich history, culture and heritage of Montreal on this walking tour of Old Montreal. See famous sites such as Notre-Dame Basilica (admission fees ... Read more
Location: Montreal, Canada
Duration: 90 minutes (approx.)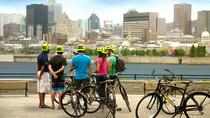 92 Reviews
Discover Montreal's essence and more…  On the menu : history, architecture , neighbourhood life and "food-beer-wine" tasting stops! Leave on a ... Read more
Location: Montreal, Canada
Duration: 4 hours (approx.)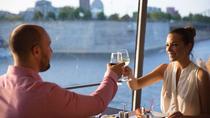 61 Reviews
Feel the Southern breeze and taste a colorful meal during the Montreal Dinner Cruise. Enjoy the exclusive atmosphere on the Cavalier Maxim, a five-course ... Read more
Location: Montreal, Canada
Duration: 4 hours (approx.)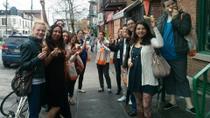 9 Reviews
This 3.5-hour food tour of Montreal's historic Jewish neighborhood begins at a beloved smoked meat deli, and only gets more appetizing from there. Your guide ... Read more
Location: Montreal, Canada
Duration: 3 hours 30 minutes (approx.)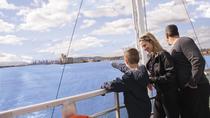 79 Reviews
Welcome aboard for an urban cruise with a difference! Meet a historical character as you cruise aboard the AML Cavalier Maxim, hearing fascinating anecdotes. ... Read more
Location: Montreal, Canada
Duration: 90 minutes (approx.)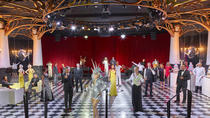 11 Reviews
Come face-to-face with Michael Jackson, President Obama, Justin Bieber, Albert Einstein and more at the Grévin Museum in Montreal, the famed Parisian wax ... Read more
Location: Montreal, Canada
Duration: Flexible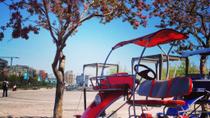 Explore Montreal's Old Port in an easy and entertaining way — by quadricycle. A 4-wheeled non-motorized vehicle that's powered by pedaling, a quadricycle ... Read more
Location: Montreal, Canada
Duration: Varies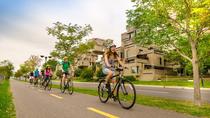 6 Reviews
One of the best ways to see the charming city of Montreal is by bicycle! Explore Montreal's unique neighborhoods, such as historic Old Montreal, bustling ... Read more
Location: Montreal, Canada
Duration: Flexible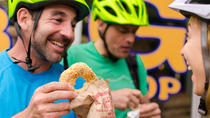 Cycle, snack and drink your way around Montreal's food scene on this 5-hour laid back guided bike tour.  An original tour of Montreal's typical delights with ... Read more
Location: Montreal, Canada
Duration: 5 hours (approx.)