Old Montreal is best explored by foot – there's no better way to fully appreciate the beautiful buildings and historic charm. On a guided walking tour, a local will lead you around the district, enlightening you about its history and architecture. See Notre Dame Basilica, City Hall, Place Jacques-Cartier, Place d'Armes and Bonsecours Market. 
Change it up a bit with a themed walking tour – when walking through a historic district, a ghost tour is the obligatory subject. With your local guide, discover places in Old Montreal that played host to fires, demonstrations, hangings, crimes and mysterious legends, prompting spirits to haunt these sites where they lost their lives. Chase the ghosts of thieves, charlatans and colony-settlers, who lived in the New France days, when danger was a daily part of life. 
For the walk-averse, a day of city sightseeing can still be had on the popular converted-tram tour, where you'll see Old Montreal, as well as Olympic Park and Mount Royal Park.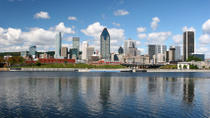 935 Reviews
See the best of Montreal on this sightseeing tour with a professional guide. Aboard a coach, admire more than 200 top Montreal attractions and landmarks while ... Read more
Location: Montreal, Canada
Duration: 3 hours 30 minutes (approx.)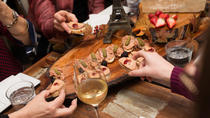 63 Reviews
Discover the delicious culinary delicacies of Old Montreal on this 2.5-hour food walking tour. Taste your way through Montreal's oldest district, making stops ... Read more
Location: Montreal, Canada
Duration: 2.5 hours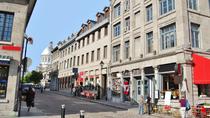 429 Reviews
Soak in the rich history, culture and heritage of Montreal on this walking tour of Old Montreal. See famous sites such as Notre-Dame Basilica, Place ... Read more
Location: Montreal, Canada
Duration: Varies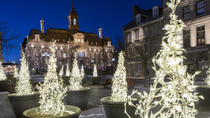 6 Reviews
Experience the beauty of Montreal during the holidays on this Christmas-themed walking tour. Following your professional guide through the historic streets of ... Read more
Location: Montreal, Canada
Duration: 90 minutes (approx.)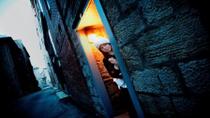 48 Reviews
Immerse yourself in the dark side of Old Montreal on this exciting ghost hunt or ghost walk. After night falls, follow your guide through the hidden streets of ... Read more
Location: Montreal, Canada
Duration: 1.5 hours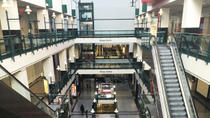 14 Reviews
Charming Montreal is actually two cities in one: There's the city everyone knows with its Old World accents, and then there's the underground city known as ... Read more
Location: Montreal, Canada
Duration: 90 minutes (approx.)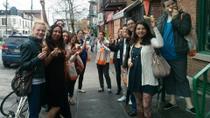 5 Reviews
This 3.5-hour food tour of Montreal's historic Jewish neighborhood begins at a beloved smoked meat deli, and only gets more appetizing from there. Your guide ... Read more
Location: Montreal, Canada
Duration: 3 hours 30 minutes (approx.)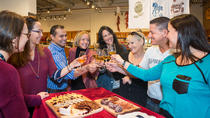 11 Reviews
Taste the best of Montreal's Little Italy neighborhood on this 2.5-hour food walking tour. As you explore the streets of this distinct area with a ... Read more
Location: Montreal, Canada
Duration: 2.5 hours