Montreal is the largest city in the province of Quebec and is Canada's little slice of Europe. When visiting Montreal, most people plan to visit Mont Royal, take in the Tamtams, and shop, but you should also plan to sample some of the glorious cuisine of Montreal.

The top three things people suggest you eat when visiting Montreal tend to be poutine, smoked meat sandwiches, and bagels, however once you are told this you are still left with many options. Which bagel place is the best? Who makes the freshest cheese curds? Should I really wait in line at Schwartz's Deli? The best way to figure this out is to ask a local or join a food so you can ask the experts while sampling the very best cheeses, macaroons, pate and more.

A Food Tour of Montreal's Little Italy including the Jean Talon Market, will guide you a little deeper into Montreal's food traditions. On the tour you will visit specialty shops, popular restaurants, and food boutiques , as well as the biggest outdoor market in North America, which opened in 1933 and is open year round. On the tour you will sample everything from cactus salad to cured meats, wild meat sausages, the finest coffee and pastas along with learning about the rich heritage of Italian Canadians.

Quebec is the largest producer of Maple Syrup in the world, supplying about 75% of the world's total. If you happen to visit in the months of March or April make sure you make your way to a sugar shack to taste the hot gooey stuff for yourself fresh off the boiler.

If you are looking for something to wash down all of these culinary delights, then make sure you don't miss out on taking an Ice Wine Tour from Montreal. Ice Wine is a dessert wine made from grapes that were frozen while still on the vine. The water in the grape freezes — but the sugars and other components do not — so when each grape is squeezed, less juice is given, however what does come out is more concentrated. This creates a very sweet wine. On an Ice Wine tour from Montreal you will visit three vineyards, enjoy private tastings, a gourmet lunch and more.

Other Montreal and Quebec culinary traditions that should get an honorable mention are the sugar pie, meat pies and baked beans. At the very least you will Montreal feeling delightfully full.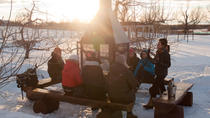 12 Reviews
Delight your taste buds with this small-group wine-tasting tour from Montreal to Quebec wine country. This tour is a unique winter experience that reveals the ... Read more
Location: Montreal, Canada
Duration: 9 hours (approx.)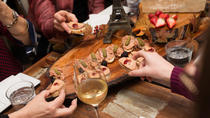 63 Reviews
Discover the delicious culinary delicacies of Old Montreal on this 2.5-hour food walking tour. Taste your way through Montreal's oldest district, making stops ... Read more
Location: Montreal, Canada
Duration: 2.5 hours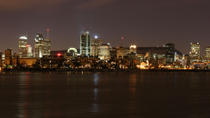 60 Reviews
Feel the Southern breeze and taste a colorful meal during the Montreal Dinner Cruise. Enjoy the exclusive atmosphere on the Cavalier Maxim, a five-course ... Read more
Location: Montreal, Canada
Duration: 4 hours (approx.)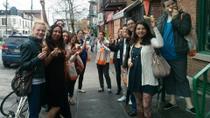 5 Reviews
This 3.5-hour food tour of Montreal's historic Jewish neighborhood begins at a beloved smoked meat deli, and only gets more appetizing from there. Your guide ... Read more
Location: Montreal, Canada
Duration: 3 hours 30 minutes (approx.)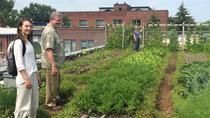 1 Review
Montreal is home to an innovative food scene that specializes in a sustainable approach to producing and consuming food. Discover what it's all about on this ... Read more
Location: Montreal, Canada
Duration: 5 hours (approx.)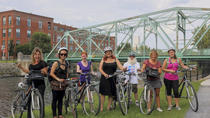 1 Review
Discover Montreal's street food scene on this food tour by bike that takes you to six local food trucks. Food truck popularity across the US and Canada ... Read more
Location: Montreal, Canada
Duration: 3 hours 30 minutes (approx.)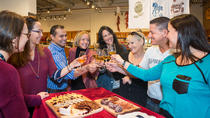 11 Reviews
Taste the best of Montreal's Little Italy neighborhood on this 2.5-hour food walking tour. As you explore the streets of this distinct area with a ... Read more
Location: Montreal, Canada
Duration: 2.5 hours