Bollywood
With their casts of thousands, troupes of dancing girls, handsome heroes, star-crossed lovers, tinsel, glitter and sheer joie de vivre, Bollywood movies capture the essence of India.

Bollywood symbolizes Indian cinema, and Mumbai is at the center of the country's film industry. More than 900 films a year are filmed in the city, making it the world's busiest cinematic center.

Bollywood films tend to be musicals, designed around massive song and dance set pieces. Expect plenty of melodrama, love triangles, heroes and villains, comedy, romance, angry parents and reversals of fortune, and some of the most exotically sequined and gold-dusted costumes this side of Las Vegas.

If you'd like to do more than just watch a Bollywood movie, head down to Cafe Leopold in Calaba to show off your flair – if you're in luck, talent scouts might be in the area searching for extras to appear in one of Bollywood's all-singing, all-dancing extravaganzas.

Many Bollywood films are shot at Film City. The huge estate includes gardens and landscaped grounds with lakes, providing all the color and movement essential to a Bollywood blockbuster. If you'd like to see it for real, you can visit Film City on an organized tour.
Practical Info
Film City is near Sanjay Gandhi National Park, around 10km (6 miles) north of Mumbai.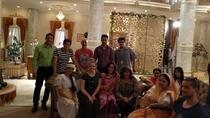 4 Reviews
Bollywood in Mumbai has a long tradition of making movies within the Hindi film industry and this 8 hour long tour explores the Bollywood world to give you a ... Read more
Location: Mumbai, India
Duration: 7 hours (approx.)
4 Reviews
This tour gives you a close look into many different technical and environmental aspects of Bollywood-making. Enjoy this tour in the comfort of your own ... Read more
Location: Mumbai, India
Duration: 6 hours (approx.)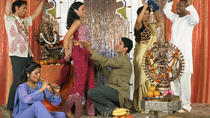 4 Reviews
Get an in-depth look into the fascinating world of filmmaking in Mumbai, home to Indian film, on a Bollywood studio tour by private vehicle. From script to ... Read more
Location: Mumbai, India
Duration: 6 or 9 hours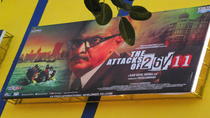 3 Reviews
Delve into the world of Indian cinema on this Bollywood tour in Mumbai. Ride a rickshaw past celebrity homes and watch a typical Bollywood film at a local ... Read more
Location: Mumbai, India
Duration: 4 hours (approx.)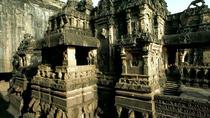 Discover the best of Aurangabad and Mumbai on a 5-day private tour from Delhi. See the footprint of Buddhism in India and explore the impressive Buddhist ... Read more
Location: Delhi, India
Duration: 5 days (approx.)