1 Review
Address:

High Court Building, Dr Kane Road, Fort Mumbai, Maharashtra 400032, India
Bombay High Court Tours
The Bombay High Court, one of Mumbai's most beautiful examples of Gothic revival architecture, was built from 1871 to 1878, with the first sitting in early 1879. On the top of the black stone building's two octagonal towers, you'll notice statues representing Justice and Mercy, but some of the most interesting sculptures are found within.

Local lore tells of a dispute between the English contractors responsible for the construction of the Bombay High Court and a Parsi subcontractor. The Parsi lost his lawsuit in court, and in revenge, sculpted a monkey with a bandage over one eye and holding unbalanced scales of justice. This sculptural depiction of Aesop's fable can be found in the western corridor.

Today, the Bombay High Court remains one of the oldest and most distinguished high courts in India. If you're interested in India's judicial system, it's possible to enter the building and sit in on a hearing if one happens to be going on. You'll have to pass through security first, and cameras are not allowed inside.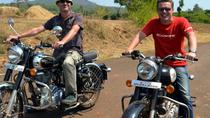 2 Reviews
Enjoy sightseeing in Mumbai even during the rush hours with a motorcycle accompanied by a professional guide. This tour features sightseeing of historical ... Read more
Location: Mumbai, India
Duration: 5 hours (approx.)
Gateway of India ,Kamala Nehru Park,Hanging Gardens,Mani Bhavan, Dhobi Ghat & Drive pass - the Flora Fountain at Hutatma Chowk square, as well as Victoria ... Read more
Location: Mumbai, India
Duration: 8 hours (approx.)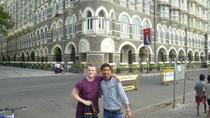 3 Reviews
This half-day Mumbai tour is strongly recommended for people who have just a few hours in hand and want to explore the fascinating Bollywood city! There is so ... Read more
Location: Mumbai, India
Duration: 4 hours (approx.)
The Victorian Gothic & Art Deco story of Mumbai began in the late 19th century with the emergence of Mumbai as a global trading city. This led to spurt in ... Read more
Location: Mumbai, India
Duration: 4 hours (approx.)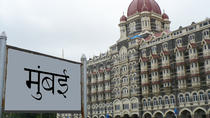 25 Reviews
This 6-hour tour of Mumbai is designed specially for cruise travelers who want to make the most of their limited time in the city. Experience the madness and ... Read more
Location: Mumbai, India
Duration: 6 hours (approx.)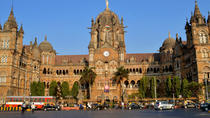 2 Reviews
Visit the major colonial era sites of Mumbai, including the Gateway of India, the Prince of Wales Museum, Elphinstone College, Bombay High Court, the Flora ... Read more
Location: Mumbai, India
Duration: 4 hours (approx.)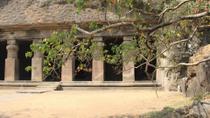 3 Reviews
Explore Mumbai and visit the natural wonder that is the Elephanta Caves. Stretching 9 nautical miles across the sea from the Gateway of India is Elephanta, ... Read more
Location: Mumbai, India
Duration: 8 hours (approx.)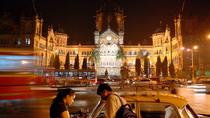 Discover Mumbai by night on this private guided half-day tour. Mumbai stays awake long after the rest of India has gone to bed, so no matter what time of night ... Read more
Location: Mumbai, India
Duration: 4 hours (approx.)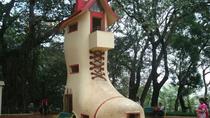 1 Review
On this 4-hour, private tour, your English-speaking guide will take you to see landmarks like the Gateway of India. Dhobi Ghat, Hanging Garden, Mani Bhavan, ... Read more
Location: Mumbai, India
Duration: 4 hours (approx.)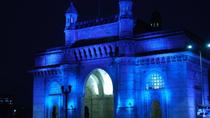 2 Reviews
The full day city tour you get to see landmarks and monuments, temples and art gallery, and shopping. All in all, the tour shows the overall lifestyle of ... Read more
Location: Mumbai, India
Duration: 8 hours (approx.)