In recent years, Bollywood has invaded the Western film industry with movies like Bride and Prejudice and Monsoon Wedding. Our fascination with the Indian film industry is stronger than ever, and if you truly want to experience it firsthand, you'll have to go to its birthplace in Mumbai.

Like Hollywood in the United States, Mumbai (formerly Bombay) serves as the hub of movie production in India, as well as the home address for many of Bollywood's biggest stars. One of the best ways to experience Bollywood culture in Mumbai is to take a Bollywood studio tour. This tour takes visitors to Film City, one of the country's leading film studios, where more than 67,000 films have been produced. At Film City, you'll learn about the long history of Indian film and tour real movie a TV sets to see the shooting process in action.

Extend your Bollywood experience with visits to one of the other prominent studios, Chandivali or Gemini Studio.

Another quintessential Bollywood experience in Mumbai involves a celebrity homes tour, where you'll get to drive through the upscale neighborhoods of Juhu and Bandra where stars like Amitabh Bachchan and Aishwarya Rai live. After seeing these homes, familiarize yourself with more Bollywood celebrities (or measure your handprint with theirs) along the Walk of Stars.

After a day of Bollywood touring, get a break from the Mumbai heat by tucking in for a song- and dance-filled movie in one of the city's cinema complexes. Even if the movie isn't in English, most plots are colorful and dramatic enough to be enjoyable anyway.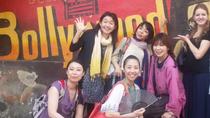 5 Reviews
Enjoy a 5-hour activity-packed private tour in one of the leading studios of the Bollywood Film industry. This is the only tour in Mumbai owned and managed by ... Read more
Location: Mumbai, India
Duration: 4 hours (approx.)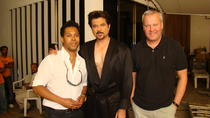 2 Reviews
This is a private tour of the largest slum area in the whole of Asia, called as Dharavi, home to nearly one million people. Combining it with a Bollywood tour, ... Read more
Location: Mumbai, India
Duration: 8 hours (approx.)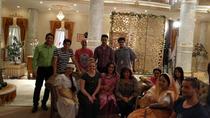 11 Reviews
Bollywood in Mumbai has a long tradition of making movies within the Hindi film industry and this 8 hour long tour explores the Bollywood world to give you a ... Read more
Location: Mumbai, India
Duration: 7 hours (approx.)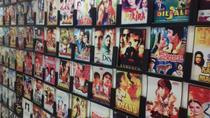 7 Reviews
This is just a simple and budget tour ,for those who just want to see a studio sets and live shooting,this tour is just a simple and quick experience ... Read more
Location: Mumbai, India
Duration: 2 to 9 hrs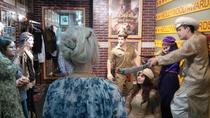 4 Reviews
Book this private tour to experience the unique Bollywood! Learn how Mumbai and Bollywood go hand-in-hand and explore the unique culture of Bollywood filming. ... Read more
Location: Mumbai, India
Duration: 4 to 6 hrs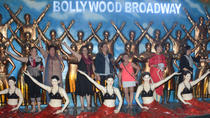 Experience the energetic nightlife of Mumbai and to its beloved film industry popularly know as "Bollywood" .Mumbai is a home of Bollywood and India's ... Read more
Location: Mumbai, India
Duration: 5 to 10 hrs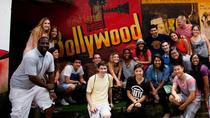 1 Review
On 7-hour tour, learn about the Indian Film Industry, which is one of the largest in the world. Mumbai accounts for almost 60% of Indian film productions. Film ... Read more
Location: Mumbai, India
Duration: 7 hours (approx.)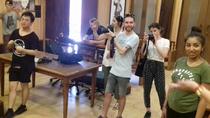 Witness some picturesque locations of Mumbai along with a tour of Bollywood. While the city is nothing short of alluring destinations, the Bollywood film ... Read more
Location: Mumbai, India
Duration: 7 to 9 hrs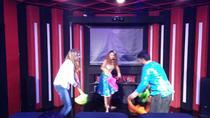 Get an in-depth look into the fascinating world of film making in Bollywood city, home to Indian film, on a Bollywood tour by private aircon vehicle with ... Read more
Location: Mumbai, India
Duration: 4 hours (approx.)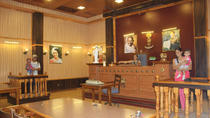 Get an in-depth look into the fascinating world of film making in Bollywood city with Real Slumdog Millionaire dharavi Slum tour.You will leave both surprised ... Read more
Location: Mumbai, India
Duration: 5 to 6 hrs