Viewing All 5 Photos
Certified photos by travelers like you.

Catherine C Philippines
November 2013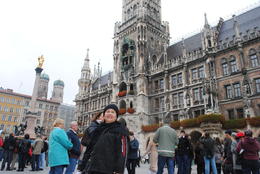 This is the main square in Munich where the new and old town halls are located, 3 major churches(the FrauenKirche,Peterskirche and Holy Spirit) are, the Viktualien markt and the Hofbrauhaus.
June 2011
Coming up on the Feldernnhall, where a pro-Nazi rally in the 1920s ended up with Hitler in prison. To the right of the Feldernnhall in this picture is the Theatine Church of St. Cajetan.