From its roots as a medieval salt-trading center, through the rule of the mid-19th century 'Mad King' King Ludwig II, to the devastation of the World Wars, Munich has a long and colorful history and there are plenty of historic sights to see.

While traces of Bavaria's earlier history are kept alive in the region's many magnificent castles, it's the city's WWII history that's under the spotlight on a historic tour of Munich. As the birthplace of the Nazi Party and home to its headquarters, Munich became the backdrop for many of the most notorious atrocities of Nazi rule. Following in the footsteps of the Nazi party offers a unique journey through history, from the early party meetings held in the city's beer halls, through Hitler's rise to power, to the post-war reconstruction and preservation efforts.

A Third Reich walking tour takes in the former Nazi buildings that remarkably withstood the war (sadly many earlier buildings were destroyed), as well as visiting the poignant monuments and memorials erected in honor of the victims of WWII. Another shocking site is the nearby Dachau Concentration Camp, the original work-camp known as the 'Academy of Terror', and touring the remains of the camp is a harrowing experience, aiming to inform and educate visitors about the holocaust, as well as preserve the memory of the German dissidents, outspoken clergymen, Jehovah's Witnesses, homosexuals, Jews, Polish civilians and others who lost their lives at the camp.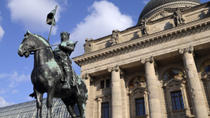 516 Reviews
Many of Munich's buildings carry the secrets of a dark past. Just six decades ago, Munich bore the official title, Hauptstadt der Bewegung, the Capital of the ... Read more
Location: Munich, Germany
Duration: 2 hours 30 minutes (approx.)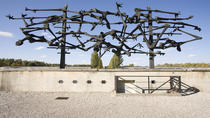 1945 Reviews
Venture out of Munich by local transport for a comprehensive tour through Dachau Concentration Camp Memorial Site. An authorized guide will share important ... Read more
Location: Munich, Germany
Duration: 5 hours (approx.)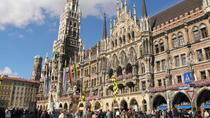 13 Reviews
Explore Munich Old Town by foot on a 2.5-hour private tour, and see the city's historical highlights! As you walk between sites, hear fun facts and history ... Read more
Location: Munich, Germany
Duration: 2 hours 30 minutes (approx.)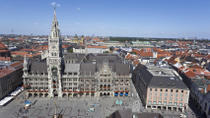 15 Reviews
See the must-visit historical attractions and infamous sites connected with the Third Reich on a private 2.5-hour walking tour of Munich's Old Town. View key ... Read more
Location: Munich, Germany
Duration: 2 hours 30 minutes (approx.)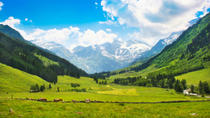 550 Reviews
Embark on a guided tour of Berchtesgaden, Hitler's mountain retreat and the southern headquarters of the Nazi party on a full day coach trip from Munich. ... Read more
Location: Munich, Germany
Duration: 10 hours 30 minutes (approx.)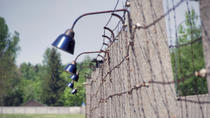 45 Reviews
Dachau was the most infamous of WWII concentration camps and represents a time in modern history that should never be forgotten. Your afternoon tour to Dachau ... Read more
Location: Munich, Germany
Duration: 6 hours 30 minutes (approx.)
166 Reviews
Gain insight into the rise of the Nazi party during World War II on a full-day combo tour of Munich. Travel to Dachau Concentration Camp Memorial Site, where ... Read more
Location: Munich, Germany
Duration: 8 hours 30 minutes (approx.)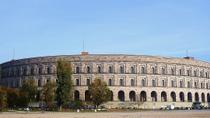 6 Reviews
Travel by train from Munich to Nuremberg and spend a day seeing the historical city's highlights with a private guide. With a flexible itinerary ... Read more
Location: Munich, Germany
Duration: 10 hours (approx.)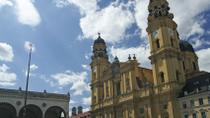 3 Reviews
Trace the origins and development of Nazism in Munich on this 5-hour Third Reich–themed bike tour. Follow a professional guide around the bike-friendly ... Read more
Location: Munich, Germany
Duration: 5 hours (approx.)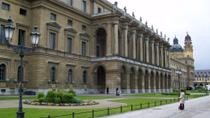 3 Reviews
Learn about Munich in the dark days of the Third Reich (Nazi Germany) on a 2.5-hour private walking tour around the city's Old Town. Led by a private guide, ... Read more
Location: Munich, Germany
Duration: Varies