Al Jalali Fort
One of a pair of 16th-century ports perched on the coastal cliffs surrounding the Old Town of Muscat, the dramatic stronghold of Al Jalali Fort is one of the city's most prominent landmarks. Built by the Portuguese in 1587, both Al Jalali and its neighbor, Al Mirani Fort, played important roles in the years of Portuguese colonization before being reclaimed by the Omani in the mid 17th century. 

Today, the hilltop fortress houses a private museum set up by Sultan Qaboos bin Said to showcase items of Oman's national heritage to visiting dignitaries and heads of state. Reached by a stairwell cut into the rocks or by cable car, the mighty fortress hosts a number of military parades and city celebrations, but remains closed to the public except for special events.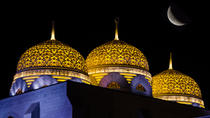 Visit Bait Al Zubair Museum, Al Alam Palace, Jalali and Mirani Forts, Sultan Qaboos Grand Mosque, White Mosque and the Royal Opera House.
Location: Muscat, Oman
Duration: 5 hours (approx.)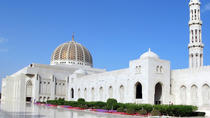 Whether on a stopover, cruise or holiday in Oman, experience the culture and history of the vibrant capital on the Private city tour of Muscat.
Location: Muscat, Oman
Duration: 4 hours (approx.)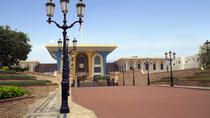 Best of Muscat  : Grande Mosque - Opera House - Qurum Beach - Fish Market - Souq - Al Zubair Museum - Forts Jalali and Mirami - Al Alam Palace.
Location: Muscat, Oman
Duration: 5 hours (approx.)