No reviews, be the first!
Address:

Al Mawaleh, Muscat, Oman

Hours:

8:30am-4:30pm Sunday to Thursday
Amouage Perfumery Tours
In 2012, the Amouage Perfumery opened in Muscat as a visitor center to celebrate three decades of this niche luxury brand of fragrance. Here you can discover the most expensive perfume in the world, which draws inspiration from the rich and colorful heritage of the Sultanate of Oman.
For shopping fanatics, the Amouage Perfumery is best enjoyed as part of an Arabian shopping trip and souq experience. Once at the perfume factory, a guide will explain how the perfumes are made by hand and you can watch as the bottles are filled and packaged by the small team who work here, perhaps even purchasing a bottle to take home for yourself. If visiting as part of a shopping and souq tour, you'll then get to visit two modern shopping centers, before finishing up at the most popular and largest bazaar in Oman, the Muttrah Souq.
Did You Know? The Amouage Perfumery has the capability to produce anything upwards of 5000 bottles of fragrance per week.
Practical Info
Visiting the Amouage Perfumery is also available on selected full day coach trips of the city. If not visiting as part of an organized tour, the best way to reach it is by taxi.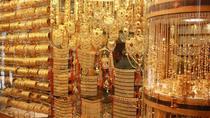 Visit the Amouage Factory, Oman Avenues Mall, Muscat Grand Mall and Muttrah Souq.
Location: Muscat, Oman
Duration: 6 hours (approx.)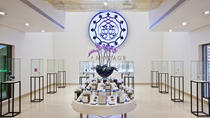 Visit the famous Amouage perfume factory, see the village of Fanja and the Wadi Tayyin located deep within the mountains.
Location: Muscat, Oman
Duration: 8 hours (approx.)