As the cultural center of Oman, Muscat's many museums are as varied as the city itself, covering everything from art and history to traditional crafts. The Bait Al Zubair Museum is one of the most popular, located in the Old Town and featuring the private collection of the Al Zubair family – a series of colorful exhibits showcasing traditional Omani crafts, furniture, weaponry, household items and clothing, alongside an Omani-style model village. 
The Land of Frankincense Museum is another one of Muscat's leading museums, devoted to chronicling the history of Oman throughout the ages, whereas the Oman Museum focuses its attention on Oman's maritime heritage and Islamic architecture. Housed in the Bait Al Falaj Fort, the Sultan's Armed Forces Museum is one of the city's most unique museum, with a vast collection of military artifacts, weaponry and vehicles, most notably a bulletproof Cadillac once belonging to Sultan Qaboos bin Said. 
Other museums worth a visit include the National Museum, containing a wide collection of historic items relating to the Sultanate of Oman and the Natural History Museum, dedicated to preserving Oman's native flora and fauna and including an onsite Botanical garden. Alternatively, discover the evolution of ancient Muscat at the Bait Al-Baranda Museum; marvel over ancient architecture at the Muscat Gate House Museum; or prove to the kids that science can be fun at the Children's Museum.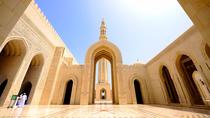 44 Reviews
The tour begins by driving through the beautiful embassy quarter of Muscat en route to Sultan Qaboos Grand Mosque. Visit the mosque, a religious landmark of ... Read more
Location: Muscat, Oman
Duration: 4 hours (approx.)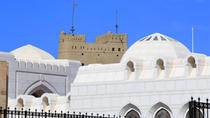 5 Reviews
The tour begins by driving through the beautiful embassy quarter of Muscat en route to Sultan Qaboos Grand Mosque. Visit the mosque, a religious landmark of ... Read more
Location: Muscat, Oman
Duration: 4 hours (approx.)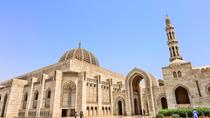 5 Reviews
After docking at the Port of Muscat, head out to discover the city's highlights on a 4-hour private shore excursion. While enjoying personalized attention from ... Read more
Location: Muscat, Oman
Duration: 4 hours (approx.)