Delos
Archaeological buffs and lovers of legends can't miss a trip to the sacred island of Delos, the archaeological jewel of the Cyclades. Travelers can see firsthand where the ancients lived and clamber over the ruins they left behind. Held sacred as ...
Tours & Tickets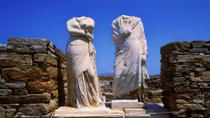 44 Reviews
Uncover the archaeological drama of Delos on a half-day tour from Mykonos. With a local guide, you'll cruise over the sea to the UNESCO-listed sacred island, ... Read more
Location: Mykonos, Greece
Duration: 4 hours 30 minutes (approx.)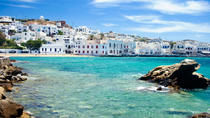 2 Reviews
Enjoy all Mykonos has to offer, from beautiful sandy beaches to archaeological wonders to the extravagant nightlife!
Location: Athens, Greece
Duration: 4 days (approx.)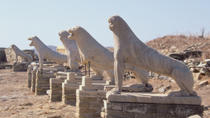 Discover the legends and beauty of Delos on a half-day tour, led by a private local guide. After a boat ride from Mykonos, explore the island's sacred ruins ... Read more
Location: Mykonos, Greece
Duration: 4 hours (approx.)