Mykonos RECOMMENDATIONS See all
By Viator, September 2013
No reviews, be the first!
As the most sophisticated of the Cyclades Islands, Mykonos is a popular stop-off for cruise liners. Usually associated with late-night clubbing and the notorious gay-straight action on Paradise Beach, it's also the island of adorable whitewashed ...
Tours & Tickets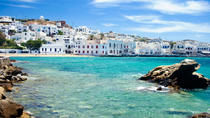 2 Reviews
Enjoy all Mykonos has to offer, from beautiful sandy beaches to archaeological wonders to the extravagant nightlife!
Location: Athens, Greece
Duration: 4 days (approx.)
4 Reviews
When your cruise docks in the Mykonos port, see the best of the town on a private shore excursion. Enjoy some of the best views of Mykonos and its surroundings ... Read more
Location: Mykonos, Greece
Duration: 4 hours (approx.)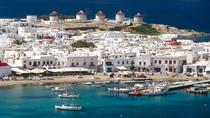 18 Reviews
Go island hopping in Greece on an unforgettable 5-day independent tour from Athens, taking in the islands of Syros, Mykonos and Santorini. In between ferry ... Read more
Location: Athens, Greece
Duration: 5 days (approx.)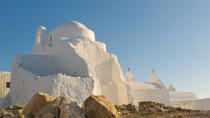 8 Reviews
Kick back and relax on an overnight trip to Mykonos, an idyllic Greek island with a reputation as the Aegean party capital! Relax by the beach, discover rustic ... Read more
Location: Athens, Greece
Duration: 2 Days / 1 Night
4 Reviews
While you're in port in Mykonos, head out on a private shore excursion to enjoy the best of the island, from traditional houses to historical wonders. Explore ... Read more
Location: Mykonos, Greece
Duration: 2 hours 30 minutes (approx.)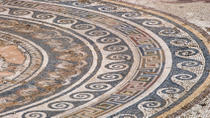 When you arrive in port in Mykonos, head out on a private shore excursion to the island of Delos, where you'll discover its legends and its beauty. Your ... Read more
Location: Mykonos, Greece
Duration: 4 hours (approx.)