Often standing in the shadows of Napa, Sonoma provides a more laid-back, small town vibe than its more popular neighbor. Anchoring the Sonoma Valley, the town makes a good jumping-off point for exploring nearby wineries, including the few dozen in town. The town also has important California historical sights as well as a charming town square.
As you head north, you'll find a number of small, family-owned wineries and charming small towns. Glen Ellen, outside of Sonoma, is a town right out of a Norman Rockwell painting. At the valley's north end, Santa Rosa is the workaday urban center known mostly for its traffic. If you've more than one day, explore the quieter, rustic side of Sonoma County, which extends along the Russian River Valley from Healdsburg to the sea.
Practical Info
Sonoma is located about 30 minutes by car west of Napa Valley. Sonoma Highway/Highway 12 is lined with wineries and runs from Sonoma to Santa Rosa, then to western Sonoma County; Arnold Drive has less traffic (but fewer wineries) and runs parallel, up the valley's western side, to Glen Ellen.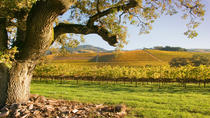 238 Reviews
Travel by luxury van through wine country's gorgeous vineyard-covered hills, on this day-trip to Napa and Sonoma from San Francisco. You'll visit at least two ... Read more
Location: San Francisco, California
Duration: 9 hours (approx.)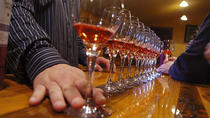 41 Reviews
Journey north across the Golden Gate into Napa and Sonoma Valley for a wine tasting tour in the California Wine Country. Your 9-hour itinerary from San ... Read more
Location: San Francisco, California
Duration: 9 hours (approx.)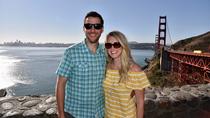 25 Reviews
Join a full-day Sonoma Valley wine tasting tour and visit some of Sonoma's finest wineries with a knowledgeable guide. You'll learn about the winemaking ... Read more
Location: San Francisco, California
Duration: 9 hours (approx.)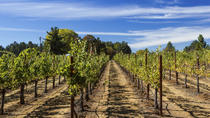 32 Reviews
See Muir Woods and the Sonoma Wine Country in one great tour. Pass through the beautiful Marin Headlands on your way to Muir Woods National Monument where you ... Read more
Location: San Francisco, California
Duration: 10 hours (approx.)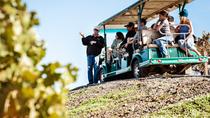 8 Reviews
Visit the majestic redwoods of Muir Woods National Monument, and savor a variety of wines in both Napa Valley and Sonoma Valley on this leisurely 2-day getaway ... Read more
Location: San Francisco, California
Duration: 2 days (approx.)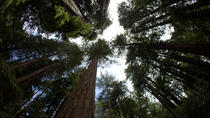 10 Reviews
Discover the magic of world-famous Muir Woods and the exciting wines of Sonoma County during this full-day combo tour from San Francisco. Get out and enjoy the ... Read more
Location: San Francisco, California
Duration: 9 hours (approx.)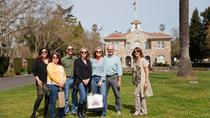 10 Reviews
#1 TripAdvisor Rated Food Tour in Sonoma! The Sonoma Food Tour experience takes guests on a guided journey of local eateries, all within the quaint walking ... Read more
Location: Sonoma, California
Duration: 3 hours (approx.)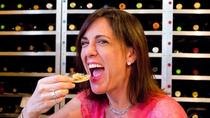 11 Reviews
Discover Sonoma's best food and wine spots on this 3-hour walking tour around the Sonoma Plaza. The only wine country food tour to feature "the girl & the ... Read more
Location: Sonoma, California
Duration: 3 hours (approx.)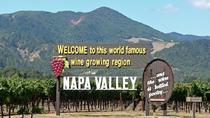 1 Review
Be whisked away by private vehicle to the Napa and Sonoma valleys on a personalized, 6-hour wine tour. You'll benefit from a customizable itinerary, which ... Read more
Location: San Francisco, California
Duration: 6 hours (approx.)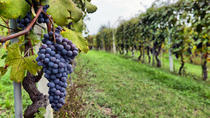 35 Reviews
Elegance and expedience. A truly memorable afternoon in the heart of the Wine Country. Tour and taste the vintage at two highly regarded wineries in Sonoma ... Read more
Location: San Francisco, California
Duration: 5 hours (approx.)