What would Napa be if not a lover's ideal getaway? Little goes with wine like romance, and little goes with Napa like wine. Jump aboard the Wine Train and see what Napa has in store for lovers. Old castles, sunny vineyards, country cottages, and five-star dining await in this beautiful wine-country escape!

Wine and Dine Napa -  If you've come to Napa to excite your palate, why not do so with the one you love? There are plenty of excellent wineries suitable for all types of budgets, but what may suit you best is a tour stopping along the way. Fancy a bike ride with the one you love? A Wine Country Sip 'n' Cycle Bike Tour is a great way to get be active outdoors and see the rustic beauty of Napa and Sonoma. Feeling more adventurous? They do say that danger leads to romance after all… why not try a bike and kayak wine tour? This will give you the best of Sonoma County by land and by sea.

All Aboard Napa - One of the newest and most romantic option for touring through Napa is to hop aboard the Napa Valley Wine Train. You'll travel in style and comfort while this antique train takes you to the charming heart of St. Helena. See the picturesque views, taste some great wines, and enjoy culinary mastery with a gourmet lunch or dinner paired with wines from a master sommelier. An amazing and exclusive way to experience Napa.

Hot Air Balloon Rides - Like something out of a movie, this amazing option will have you and your sweetheart up before dawn to catch the sun rise over the beautiful Napa Valley. This truly remarkable experience is one to remember as you'll get eagle-eyed views of the vineyards down below while your pilot guides you expertly through the air. Return to land and have a champagne brunch in true Napa style. World class wine and high-flying adventure? It's hard to get more romantic than that.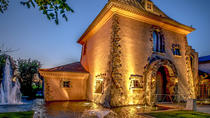 31 Reviews
This wine tour will take you to the best wineries in Sonoma and Napa County. Our years of experience in quality wine touring has allowed us to share the best ... Read more
Location: San Francisco, California
Duration: 8 hours (approx.)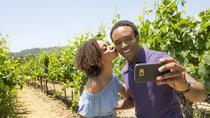 95 Reviews
For an unparalleled Napa Valley experience, hop aboard the historic Napa Valley Wine Train! Travel through wine country in a restored antique train and stare ... Read more
Location: Napa, California
Duration: 5 hours (approx.)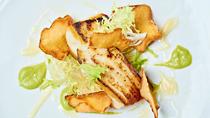 174 Reviews
Hop aboard the famous Napa Valley Wine Train for an unforgettable dining experience! Travel in comfort aboard a restored antique train through beautiful Napa ... Read more
Location: Napa, California
Duration: 3 hours (approx.)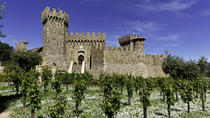 34 Reviews
Visit three wineries in Napa Valley's northern regions of Calistoga and St Helena on the Napa Valley Wine Trolley! Traveling on a motorized replica of a ... Read more
Location: Yountville, California
Duration: 6 hours 30 minutes (approx.)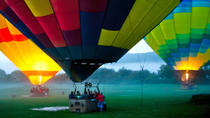 224 Reviews
Take to the skies at sunrise on an incredible hot-air balloon ride over Napa Valley! After a pre-flight snack at Domaine Chandon Winery, hop aboard your ... Read more
Location: Yountville, California
Duration: 4 hours (approx.)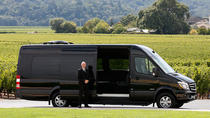 69 Reviews
Spend a day savoring the fine wine of Napa Valley on this highly rated tour offering VIP-level service. Ride in style to four wineries aboard a luxury Mercedes ... Read more
Location: Napa, California
Duration: 6 hours (approx.)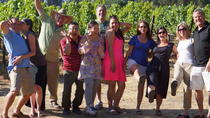 1 Review
Join us on a full-day, small-group wine tour of the Spectacular Napa Valley, Sonoma Valley, or North Sonoma wine country! You'll visit four charming, back ... Read more
Location: Napa, California
Duration: 6 hours 30 minutes (approx.)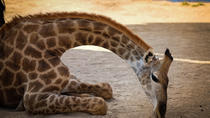 31 Reviews
If you think wine is all that Sonoma has to offer, think again! Visit an African savannah at Safari West, a family-friendly wildlife preserve near Santa Rosa ... Read more
Location: Santa Rosa, California
Duration: 3 hours (approx.)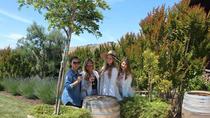 15 Reviews
Ride in style to Napa Valley wineries like Domaine Chandon in a limousine, limo van or party bus. During this 6-hour tour, a professional driver-guide ... Read more
Location: Napa, California
Duration: 6 hours (approx.)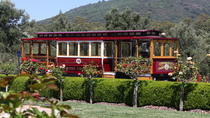 11 Reviews
Experience the Sonoma wine region in a unique way – on the Sonoma Valley Wine Trolley. Jump aboard this historical replica of a San Francisco cable car and ... Read more
Location: Sonoma, California
Duration: 6 hours (approx.)