There are few stretches of coastline as celebrated as the Amalfi, south of Naples. Since Antiquity the azure sea, cliff-hugging towns and dramatic cliffs between Positano and Salerno have attracted eager visitors while bewitching writers, artists and filmmakers.

If you're staying in Naples, or docked there on a cruise ship, the Amalfi Coast is little more than an hour's drive away, making it the perfect day trip. You can arrange to be picked up at the dock or from your hotel in a private chauffeured car which will whisk you away for a day of sights you'll never forget.

And because it's a private tour, you can spend your time wherever you wish, long luxurious hours in whichever town takes your fancy. Will it be Sorrento, with its stunning views and busy port? Or Ravello, with its stately villas and beautiful gardens? Or maybe popular Positano, with its colorful houses tumbling down the hillside to greet the sapphire waters? All along the way, little coves open up between the cliffs to reveal charming beaches, an inviting proposition in the warmer months.

If you're staying in Rome, you can see the very best of the region with two overnight stays. Historic highlights, vibrant city life and breathtaking scenery are all on offer as you travel south out of the Eternal City and head for the earthy charms of Naples, fabled city of lovers and balladeers.

This area has long been a magnet for those seeking the good life. Back in Roman times the city of Pompeii was a bustling trading center, its wealth reflected in fine houses and rich decorative paintings. The eruption which sealed Pompeii in 79 AD offers us an extraordinary insight into daily life in the Roman Empire, and on a scale which surprises most first-time visitors.

And then it's back to the good life, 21st century style, as you head for the beautiful Amalfi Coast to wind up a magical three day excursion.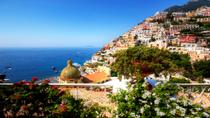 230 Reviews
Leave Naples to explore the ancient city of Pompeii with a guide, and then drink in Amalfi Coast's beauty from the comfort of your luxury coach! This ... Read more
Location: Naples, Italy
Duration: 8 hours (approx.)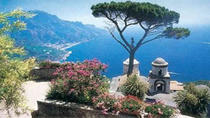 379 Reviews
Explore the famous Amalfi Coast with your own driver to chauffeur you from town to town on this private full-day excursion from Naples. You'll discover ... Read more
Location: Naples, Italy
Duration: 8 hours (approx.)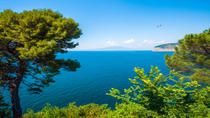 176 Reviews
When your cruise ship docks in Naples, embark on a full-day shore excursion to the ancient UNESCO World Heritage-listed city of Pompeii and the charming town ... Read more
Location: Naples, Italy
Duration: 7 hours (approx.)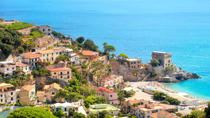 71 Reviews
Discover the ancient, UNESCO World Heritage-listed city of Pompeii and the beautiful small town of Sorrento with a local guide on this day trip from Naples. ... Read more
Location: Naples, Italy
Duration: 7 hours (approx.)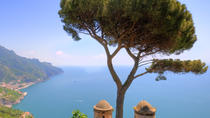 22 Reviews
Experience two gems of the Amalfi Coast on this day trip from Sorrento. Enjoy views of the Mediterranean as you travel by comfortable coach along the ... Read more
Location: Sorrento, Italy
Duration: 8 hours (approx.)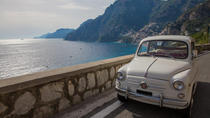 Experience the stunning views of the Amalfi Coast from a stylish Fiat during this private day trip. You've seen magazine spreads and iconic postcards of ... Read more
Location: Naples, Italy
Duration: 8 hours (approx.)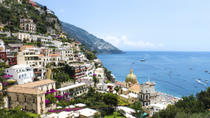 Discover Italy's Amalfi Coast during this 2-night experience from Naples. Stay in a 3- or 4-star hotel in Naples and enjoy a full-day tour of the famously ... Read more
Location: Naples, Italy
Duration: 3 days (approx.)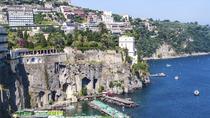 Get to know two southern Italian gems — Sorrento and Capri — on this 2-night tour. After private transfer from your Naples hotel, arrive in ... Read more
Location: Naples, Italy
Duration: 3 days (approx.)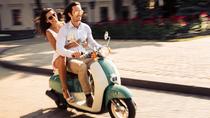 Experience the breathtaking Amalfi Coast in the classic Italian way – by Vespa! This private tour from Naples takes you on an invigorating ride along ... Read more
Location: Naples, Italy
Duration: 8 hours (approx.)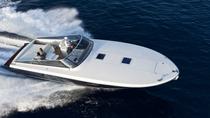 Enjoy an exhilarating, stress-free speedboat transfer from Amalfi or Sorrento to Naples. Depart from Amalfi or Sorrento port and let your private skipper steer ... Read more
Location: Amalfi, Italy
Duration: 45 minutes (approx.)