Pompeii has attracted tourists from all over the world since its ruins were properly discovered in the 19th century. Once a vibrant port, full of wealthy Romans with a passion for theatre and brothels, Pompeii became a city lost in time after Mount Vesuvius exploded in 79 AD, covering the city and preserving its remains. Pompeii was a large town, with 15,000 residents, so there is a lot to see when walking around the ruins. Even to this day they're still excavating undiscovered features of the town.
28 kilometers from Naples, Pompeii can be accessed by local train, which runs every 30 minutes. However, the best way to see Pompeii is by taking one of the guided tours, which offer hotel collection.  This will ensure that you get a knowledgeable guide who can you all of the historical context that you need, as well as helping you to avoid the busiest parts of the town. Be sure to pay a visit to the large theatre, the numerous temples and the markets.
For a more unusual experience that is bound to make you blush, head to the brothels, of which Pompeii has more of than temples. In the wall of each room you'll find a painting of a different sex act. The residents of Pompeii, business minded as they were, put these up for the aid of foreign travelers who had docked in the port for the night, so that they could just point at what they wanted without negotiating a language barrier.
As the biggest excavation site in the world, Pompeii is bound to amaze and inform you. Many of the tours offered also provide a trip to the crater of Mount Vesuvius, which most recently erupted during a bombing campaign in the Second World War, so make sure you pick the right one to make the most of your journey.
1360 Reviews
Experience legendary Pompeii and Mt Vesuvius, the only active volcano in continental Europe, on this fully guided day trip from Naples. Visit Pompeii's ... Read more
Location: Naples, Italy
Duration: 7 hours (approx.)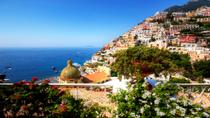 230 Reviews
Leave Naples to explore the ancient city of Pompeii with a guide, and then drink in Amalfi Coast's beauty from the comfort of your luxury coach! This ... Read more
Location: Naples, Italy
Duration: 8 hours (approx.)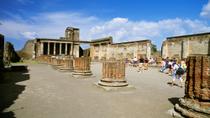 93 Reviews
Visit the ruins of two fossilized ancient towns – Pompeii and Herculaneum – in one day on this must-do tour from Naples! After exploring ... Read more
Location: Naples, Italy
Duration: 8 hours (approx.)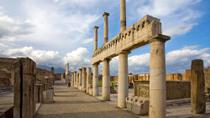 482 Reviews
Discover the ancient Roman city of Pompeii — a UNESCO World Heritage site — on this 3-hour tour from Naples. Following your hotel pickup and onward minibus ... Read more
Location: Naples, Italy
Duration: 3 hours (approx.)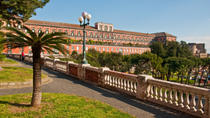 152 Reviews
See Southern Italy's highlights in one day on a combined Naples city tour and visit to the world-famous site of Pompeii. This shore excursion is the best way ... Read more
Location: Naples, Italy
Duration: 5 hours (approx.)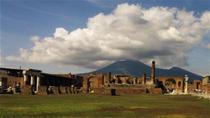 236 Reviews
Cruise passengers arriving in the port of Naples can explore legendary Pompeii and Mt Vesuvius, the only active volcano in continental Europe, on this full-day ... Read more
Location: Naples, Italy
Duration: 7 hours (approx.)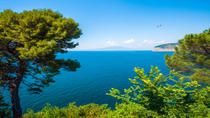 176 Reviews
When your cruise ship docks in Naples, embark on a full-day shore excursion to the ancient UNESCO World Heritage-listed city of Pompeii and the charming town ... Read more
Location: Naples, Italy
Duration: 7 hours (approx.)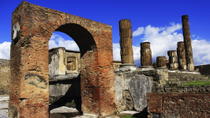 11 Reviews
Rewind 2,000 years with this private 2-hour walking tour of Pompeii, a UNESCO World Heritage site. Meet your knowledgeable guide at the entrance, and explore ... Read more
Location: Naples, Italy
Duration: 2 hours (approx.)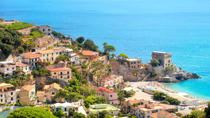 71 Reviews
Discover the ancient, UNESCO World Heritage-listed city of Pompeii and the beautiful small town of Sorrento with a local guide on this day trip from Naples. ... Read more
Location: Naples, Italy
Duration: 7 hours (approx.)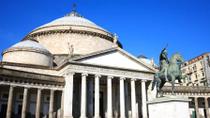 133 Reviews
See Southern Italy's highlights in one day on this combined Naples and Pompeii sightseeing tour. Visit top Naples attractions including Naples Cathedral, the ... Read more
Location: Naples, Italy
Duration: 5 hours (approx.)