Queen's Staircase Tours
You might be surprised to find out that the most visited attraction in Nassau is a 31 m (102 ft) staircase. But the staircase's value resides not just in its 65 steps, but in its importance to Bahamian cultural history. The steps were carved out of solid limestone by slaves sometime between 1793 and 1794; a century later the staircase was renamed to honor the 65 year reign of Queen Victoria as well as her role in helping bring about the abolition of slavery in the Bahamas.
Today, come and marvel at the serene majesty of the steep, sloping staircase, still considered a remarkable construction feat. In order to carve the steps, the slaves had to cut through the rocks with axes and other sharp hand tools. The staircase leads to the back of Fort Fincastle.
Practical Info
The staircase is located on the northern end of the island, and is a very short distance from most other locations in Nassau.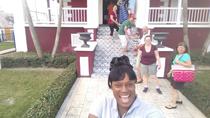 13 Reviews
Visit Nassau's historic sites such as The Queen's Staircase, Ancient Fort Fin castle, Parliament and Rawson Square and The Governor's House, In this 3-hour ... Read more
Location: Nassau, Bahamas
Duration: 3 hours (approx.)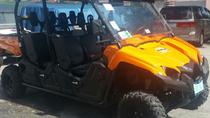 7 Reviews
Get ready to shake, rattle and bump in your six-person 4x4 automatic UTV as you bob your way around the island on a scenic road trip full of breathtaking ... Read more
Location: Nassau, Bahamas
Duration: Flexible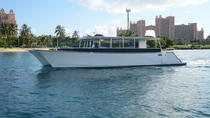 14 Reviews
Experience the best of Nassau on this exciting tour that will take you on both land and sea. The tour is highlighted by a visit to the world famous Atlantis ... Read more
Location: Nassau, Bahamas
Duration: 3 hours (approx.)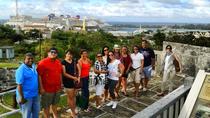 4 Reviews
This tour of the city of Nassau takes you on an interactive adventure through the capital of the island "Nassau", where you will be able to meet some ... Read more
Location: Nassau, Bahamas
Duration: 3 hours 30 minutes (approx.)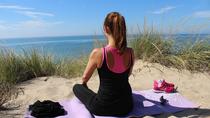 Don't let vacation mode stop you from staying on top of your workout regimen. Take in the scenic views with a workout session that spans the Queen's staircase, ... Read more
Location: Nassau, Bahamas
Duration: 2 hours (approx.)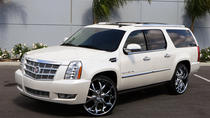 Indulge yourself with a luxury mode of transportation and amenities while touring Nassau's lovely attractions. The total duration of your tour will be 2 hours. ... Read more
Location: Nassau, Bahamas
Duration: 2 hours (approx.)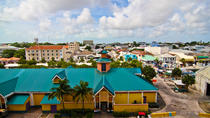 This private tour combines all the top sites in Nassau for a half-day experience. For anyone looking to experience more that Nassau has to offer than port ... Read more
Location: Nassau, Bahamas
Duration: 4 hours 30 minutes (approx.)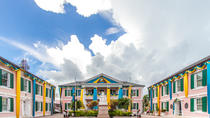 Upon your friendly representative meeting you at the cruise ship terminal to begin your 2-hour tour, visit the Atlantis Resort, Fort Charlotte, Fort Fincastle, ... Read more
Location: Nassau, Bahamas
Duration: 2 hours (approx.)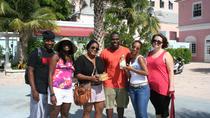 13 Reviews
Race against the clock and get to know Nassau during a fun-filled scavenger hunt. On this 90-minute adventure, separate into small teams and use a provided map ... Read more
Location: Nassau, Bahamas
Duration: 2 hours (approx.)
2 Reviews
You deserve to enjoy your vacation in paradise! Learn about the rich history of the Bahamas, view fascinating landmarks, and discover how Bahamians actually ... Read more
Location: Nassau, Bahamas
Duration: 2 hours 30 minutes (approx.)