Only Show: Day Trips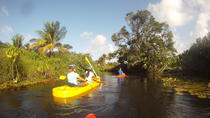 Exclusive Ecotourism Tour - A very special day in Pipa and surrounding areas.  You will learn about the local marine wildlife while enjoying the natural ...
Location: Pipa Beach, Brazil
Duration: 9 hours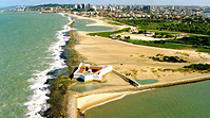 1 Review
Soak up the morning with a visit to the Ponta Negra and Fortaleza dos Reis Magos. Enjoy a scenic drive along the Coastal Highway to the city beaches ...
Location: Natal, Brazil
Duration: 7 hours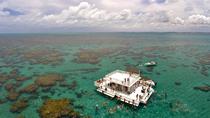 Maracajau, known as the "Brazilian Caribbean", is a beach that offers natural beauty untouched by urbanization. Enjoy the breathtaking ...
Location: Natal, Brazil
Duration: 8 hours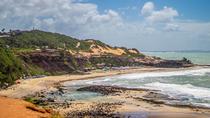 Considered to be one of Brazil's ten most beautiful beaches, Pipa boasts stunning scenery and nature. Home to a portion of the Atlantic Rainforest and cliffs ...
Location: Natal, Brazil
Duration: 8 hours