Popularly known as Jamaica's playground, Negril is home to the island's longest stretch of pristine white sand and is the perfect getaway for a little sun worship.  Interestingly, it's also home to some of the island's best nightlife and makes for a fantastic all round fun experience!
Day 1: Get Introduced
Take a little time to get to know Jamaica and her history as you experience the real Jamaica on a Jeep Safari adventure tour. Heading west to the island's interior in a 4x4 Land Rover you'll discover the natural magnificence of Jamaica.  The tour driver/guide will intrigue you with ancient tales of Jamaican life and stop at fascinating sights such as the former slave hospital that was converted into a church in 1846.  The day ends with a river walk where you can relax in the natural pools of the rainforest. If you need some pampering after your tiring day, indulge yourself with the Renova Spa: Sweet Caribbean Spa Package that includes tropical exfoliation, a flash facial, and reflexology massage.
Day 2: Explore Some More

Nature lovers will delight in exploring Jamaica's South Coast and the island's longest river on the Black River Safari. Your guide will educate you on the unique flora and fauna as you drive through mangroves and swamps. You'll also get a chance to view crocodiles and other wildlife in their natural habitat. An authentic Jamaican lunch awaits you before you travel to YS Fall for a relaxing dip.
Day 3: Water baby!

Brave the deep seas and learn something new on the introductory Scuba Dive tour. If you prefer something more laid back, take the whole family along on Rick's Café Cruise. Set sail to Negril Marine Park where you can snorkel in crystal clear waters through schools of tropical fish and immaculate coral reefs. Take a moment to relax and sip a little Jamaican rum on the return trip along the coastline. From Rick's Café, you'll move on Pirate's Cave and enjoy access to an open bar on your way back to Negril.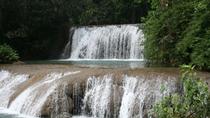 76 Reviews
While Negril's beaches are undeniably gorgeous, there's more natural beauty to be found in Jamaica in addition to white-sand shores — discover the delights of ... Read more
Location: Negril, Jamaica
Duration: 6-8 hours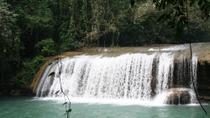 2 Reviews
Check out one of Jamaica's natural wonders on this tour from Negril to YS Falls. Set amid the lush landscape of St Elizabeth parish, YS Falls stands 120 feet ... Read more
Location: Negril, Jamaica
Duration: 7 hours (approx.)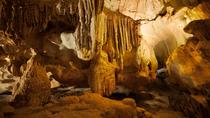 4 Reviews
Explore some of Jamaica's most beautiful caves while in port in Falmouth! Explore the Green Grotto Caves on this 2.5-hour shore excursion. Filled with rich ... Read more
Location: Falmouth, Jamaica
Duration: 2 hours 30 minutes (approx.)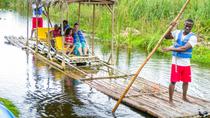 Enjoy the water rides or outdoor adventures at the family-friendly Kool Runnings Adventure Park in Negril. Choose the Park's Adventure Zone or Water Park ... Read more
Location: Negril, Jamaica
Duration: Varies
49 Reviews
Enjoy a rough and ready trip in a four-wheel drive! Have the ultimate Jamaica off-road tour! You'll head west from Montego Bay/Negril to the islands interior ... Read more
Location: Montego Bay or Negril, Jamaica
Duration: 4 hours (approx.)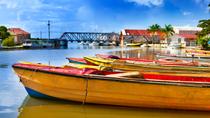 Escape Negril's lively beach scene for a day on this tour to Jamaica's less-visited southwestern coast. Two outdoor activities will immerse you in Jamaica's ... Read more
Location: Negril, Jamaica
Duration: 8 hours (approx.)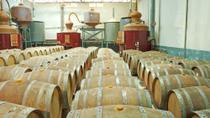 2 Reviews
Take a break from the beach to see another side of Jamaica on a tour of Appleton Estate, a rum distillery that has been producing high-quality rum for more ... Read more
Location: Negril, Jamaica
Duration: 4 hours 30 minutes (approx.)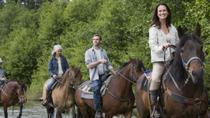 2 Reviews
Experience the natural beauty of Jamaica on a 3-hour horseback-riding tour in Negril, which includes hotel pickup and return. With an experienced guide, lead a ... Read more
Location: Negril, Jamaica
Duration: 3 hours 30 minutes (approx.)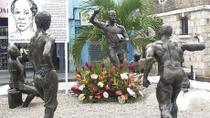 3 Reviews
While you're in Negril, don't miss the chance to visit another Jamaican city on this day trip to Montego Bay. You'll start off with a scenic drive ... Read more
Location: Negril, Jamaica
Duration: 8 hours (approx.)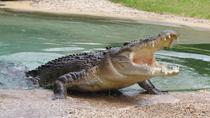 4 Reviews
Venture to the Jamaica Swamp Safari Village – site of a famous James Bond movie – with a brief stop in the historical town of Falmouth. On this two-hour tour ... Read more
Location: Montego Bay, Jamaica
Duration: 2 hours (approx.)