Negril is a popular tourist destination on the western coast of Jamaica. Known for its all-inclusive resorts, famous beach, and close proximity to the lush interior of Jamaica, thrilling outdoor activities and adventure awaits literally upon your doorstep when you visit this iconic Jamaican coastal town.
Exploring the heart of the beautiful and untouched Jamaican interior is literally a river trip away when you're staying in Negril. Jamaica's Black River cuts through the heart of Jamaica's dense forest jungle in a winding tropical adventure that is more reminiscent of the Congo than a tropical isle. While exploring, be sure not to miss YS Falls, easily one of Jamaica's finest natural attractions. This magnificent 7-tiered cascading waterfall and expansive wading pool is one of spectacular beauty and easily worth the hike or boat ride in.
If waterfalls are your thing, consider venturing further out into the Jamaican wilderness and explore what's waiting at the Dunn River Falls. Another Jamaican gem, the Dunn River Falls are Jamaica's most visited attraction and make for a fine mix of postcard worthy waterfall action and serene beauty. While exploring the jungle, consider seeing the wildlife from a different perspective and try a canopy tour! Zip through the treetops in an exciting (but safe) romp through the forest. Your guide will strap you into a rock harness, give you some instruction, and take the lead before you'll go zipping off into the air behind him - truly a fun and memorable way to experience some of the best adventure in Negril, Jamaica. 
The same jungle you just explored is also home to cliff jumping at Rick's Café. Watch as these brave men and women defy death and jump from the rocky terra-firma into the crystal water below. Heading out at sunset makes for a particularly poignant memory, and a great way to conclude your outdoor adventure activities while here in Negril.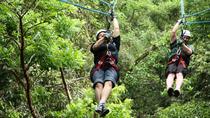 150 Reviews
Swing through the trees with the greatest of ease on this adrenaline-charged Jamaica zipline tour! Ride a zipline in Jamaica - soar from one platform to the ... Read more
Location: Montego Bay or Negril, Jamaica
Duration: 2 hours (approx.)
54 Reviews
Enjoy a rough and ready trip in a four-wheel drive! Have the ultimate Jamaica off-road tour! You'll head west from Montego Bay/Negril to the islands interior ... Read more
Location: Montego Bay or Negril, Jamaica
Duration: 4 hours (approx.)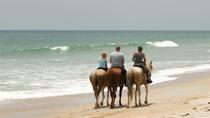 11 Reviews
Experience the scenic Jamaican countryside and beach on this 2.5-hour immersive horseback tour. See the beautiful wonders of this tropical paradise on a tour ... Read more
Location: Negril, Jamaica
Duration: 2 hours (approx.)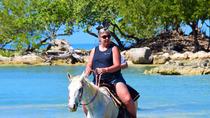 1 Review
This 90 minutes guided tour promises to linger in your memory, long after the end of your vacation. With a brief orientation to the horses, you'll be saddled ... Read more
Location: Negril, Jamaica
Duration: 90 minutes (approx.)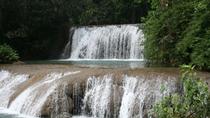 79 Reviews
While Negril's beaches are undeniably gorgeous, there's more natural beauty to be found in Jamaica in addition to white-sand shores — discover the delights of ... Read more
Location: Negril, Jamaica
Duration: 8 hours (approx.)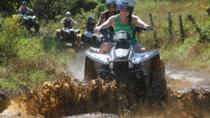 74 Reviews
Follow the call of the wild with this exhilarating ATV (all-terrain vehicle) off-road adventure from Montego Bay or Negril. Travel to a safari ranch in ... Read more
Location: Montego Bay or Negril, Jamaica
Duration: 2 hours (approx.)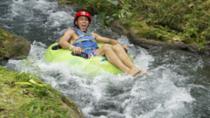 47 Reviews
Combine water, adrenaline and lounging in the tropical sun on the tour that has it all! Go inner tubing in a Jamaican river! Start your Jamaican inner tube ... Read more
Location: Montego Bay or Negril, Jamaica
Duration: 2 hours 30 minutes (approx.)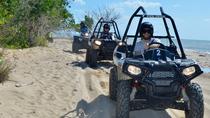 2 Reviews
Ride all-terrain vehicles (ATVs) through mangrove systems, sandy washes and over rocky hills.This professionally guided tour takes you through many different ... Read more
Location: Negril, Jamaica
Duration: 90 minutes (approx.)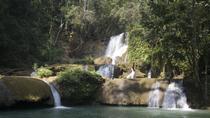 3 Reviews
Set out from Ocho Rios to explore the pristine south coast of Jamaica on this exhilarating nature tour that includes visits to the Black River and YS Falls. ... Read more
Location: Ocho Rios, Jamaica
Duration: 12 hours 30 minutes (approx.)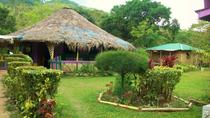 1 Review
This scenic trip takes you on a journey up in the Dolphin Head Mountain to Mayfield Falls. Lunch and admission are included. Take part int his tour ideal for ... Read more
Location: Negril, Jamaica
Duration: 6 hours (approx.)