3 Reviews
Address:

Khari Baoli Road, New Delhi, India

Hours:

Daily 10am to 9pm
Khari Baoli Spice Market Tours
The Khari Baoli Spice Market sits at the western end of the Chandni Chowk along the street of the same name and near the historic Delhi Red Fort. This is Asia's largest wholesale spice market, offering a wide variety of spices, nuts, herbs, teas and other items.
The market was established in the 17th century and has been running ever since, with very little change occurring across the centuries.  In more recent years however, the Khari Baoli Spice Market has become something of a tourist attraction and is certainly well worth a wander around, particularly for those interested in the history of Old Delhi.
The market is a vibrant spot made up of some dazzling displays of colorful spices, along with everything from lentils and rice to jars of chutney and pickles. Huge bags stuffed to the brim with goods such as nuts and chili, are brought up to the market on old traditional barrows where vendors display their wares with pride.
While at the spice market, it's well worth wandering over to the Chandi Chowk area to explore some of the other bazaars in the vicinity, where everything from jewelry to textiles can be found.
Practical Info
The Khari Baoli Spice Market is open daily from 10am to 9pm. The nearest metro station is Chandni Chowk.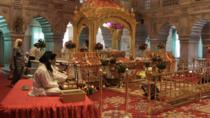 8 Reviews
See Old Delhi on this 3-hour tour of markets and monuments. A friendly local guide takes you through the bustling streets for an authentic glimpse of the ... Read more
Location: Delhi, India
Duration: 3 hours (approx.)
Get a taste for Delhi's historic charm and the daily life of residents during this 3-hour small group cycling tour of Old Delhi. Join no more than eight guests ... Read more
Location: New Delhi, India
Duration: 3 hours (approx.)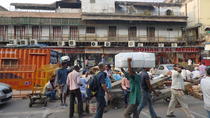 Old Delhi is synonymous with heritage, shopping and food.The narrow and confusing lanes of Walled city has a lot of adventure and stories hidden for the ... Read more
Location: New Delhi, India
Duration: 2 hours 30 minutes (approx.)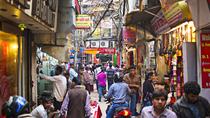 1 Review
The three-hour walking tour of historic Chandni Chowk (Moonlight Square) starts and ends at Jama Masjid mosque. You are guided along different streets ... Read more
Location: Delhi, India
Duration: 3 hours (approx.)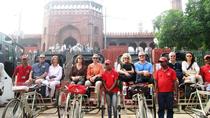 9 Reviews
Explore Old Delhi like a local, on our specially designed Rickshaws. These tours are based on a unique concept and give insight into the history, heritage and ... Read more
Location: New Delhi, India
Duration: 3 hours (approx.)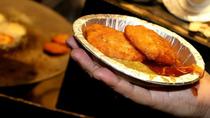 Delhi is considered the food capital of India and is known throughout the country for its delectable food and drinks. Be transported back 400 years and glide ... Read more
Location: New Delhi, India
Duration: 4 hours (approx.)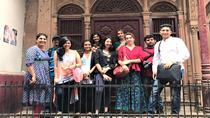 Stroll along the fabled lanes of old Delhi as you explore and savor the legendary treats of Chandni Chowk. Revisit Delhi's glorious past with a guide and ... Read more
Location: New Delhi, India
Duration: 4 hours 30 minutes (approx.)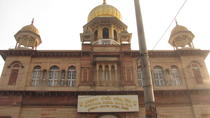 Just Sit back relax and enjoy the ride. Old Delhi is synonymous with heritage, food and shopping. Over 300 years old, experiencing the confusing and narrow ... Read more
Location: New Delhi, India
Duration: 3 hours (approx.)