13 Reviews
Address:

Raj Ghat, New Delhi 110 002, India

Hours:

Open Tues - Sun. 9:30am - 5:30pm. Closed Mondays

Admission:

Free
National Gandhi Museum Tours
Mahatma Gandhi was one of the most charismatic leaders in Indian history. He lived from 1869 -1948, when he was assassinated by Nathuram Godse while climbing the steps to address a prayer meeting. Gandhi was the political and spiritual leader of India during its Independence Movement away from the British Empire. He strongly believed in and practiced non-violent forms of protest, including fasting, and inspired forms of peaceful protest worldwide. In India he is seen as the Father of the Nation and his birthday, October 2nd, is a national holiday. Internationally, October 2nd is marked as the Day of Non-Violence.
As soon as he was killed, devotees began collecting documents, books, manuscripts, personal relics, photographs and other artifacts from Ghandi's life to make an historic collection. In 1961, the current museum was inaugurated in the current location opposite the Samadhi of Mahatma Gandhi, a memorial at the place where he was cremated on the Raj Ghat.
Practical Info
Located across the road from the Raj Ghat where Ghandi was cremated, the easiest way to get there is by taxi or auto-rickshaw.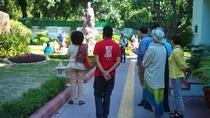 13 Reviews
Follow in the footsteps of Indian legend, Mahatma Gandhi and learn about his message of non-violence and truth. Visit all the historical sites associated with ... Read more
Location: Delhi, India
Duration: 4 hours (approx.)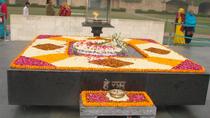 1 Review
Discover the Journey of Indian Legend Mahatma Gandhi and his role in India's independence. Learn the message of Non-Violence that he spread all across the ... Read more
Location: New Delhi, India
Duration: 4 hours (approx.)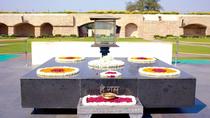 2 Reviews
Discover the sites around Delhi commemorating the iconic Mahatma Gandhi on this half-day tour led by a local English-speaking expert. Visit the National Gandhi ... Read more
Location: New Delhi, India
Duration: 4 hours (approx.)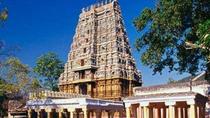 1 Review
Enjoy this private day tour of Madurai, which is considered to be the cultural capital of Tamilnadu. It is inseparably connected to Mahatma Gandhi, the father ... Read more
Location: Madurai, India
Duration: 8 hours (approx.)
Private Sightseeing tour of Delhi Private Vehicle from/ to Your destination (any parts of Delhi) Select any 6 to 7 places to visit with your guide ... Read more
Location: New Delhi, India
Duration: 8 to 10 hrs