Sprawling and kinetic, this busy, growing megacity of some 23 million people is the ancient capital of one of the fastest rising world powers. Delhi - New and Old - offers India in a microcosm. It is a megalopolis imbued with the wisdom and architecture of millennia, interspersed with modern marvels that range from the sublime, such as the magnificent Lotus Temple unfolding in 27 marble "petals" toward the sky; to the unabashedly globalized like the gleaming glass skyscrapers of Connaught Place (Rajeev Chowk).

Navigating New Delhi is no easy task, but is well worth the effort. This city of surreal splendors and brightly colored moments sprawls across seven ancient cities and 26 centuries, preserving pieces of each era with faithful resolve. From mind-blowing markets to extravagant temples, aromatic cuisine to bustling business districts, it is a place you will never forget.

Day 1: A Swirl of Color and Activity

The best way to get to know fascinating New Delhi is with a private day tour, featuring the city's highlights and expert insights into this intricate urban tapestry. You'll visit the city's most famous attractions, from the glittering spires of the Laxminarayan Temple, one of the first to disavow the caste system, to the imposing facades of the presidential and parliamentary palaces, as well as more modest monuments, like those honoring Gandhi and Jawaharlal Nehru. In between the marquee sights, you'll see daily life in New Delhi, its beautiful mysteries illuminated by your guide.

Day 2: New Delhi Maze

Now that you're getting to know the endlessly fascinating maze of New Delhi, you'll feel more comfortable exploring its quieter corners on your own. But consider booking a half-day tour, to explore some aspect of New Delhi in greater depth. If you want to experience the small joys of daily life, rise and shine with the Sunrise Tour, where the scented hues of the Flower Market, Sikh temples, and traditional Indian breakfast will swirl kaleidoscopically around your small, private tour. Not a morning person? Consider the light and sound show at the Red Fort, illuminating the centuries-old edifice with modern showmanship. Other options include Gandhi's New Delhi, where you'll learn more about the Mahatma, and the Delhi Cultural Night Tour, where you'll enjoy a home-cooked family meal.

Day 3: Day Trips from New Delhi

Consider going farther afield on your third day. A half-day tour of Old Delhi takes you meandering through the narrow, busy streets and bazaars of the original city, where you'll enjoy authentic cuisine and a slice of city life. New Delhi also makes a comfortable base for trips to the city of Agra, just 200 kilometers (124 miles) away. Though it is most famous for the graceful Taj Mahal, Agra is a city of architectural splendors. You can see the most famous sites, including the massive 16th century Agra Fort, on a 13 hour day trip. If you have more time to spare, however, the region's attractions certainly merit a longer trip, such as this four-day tour visiting the jewelry-making center of Jaipur as well.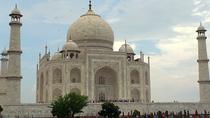 10 Reviews
Discover the magnificence of the Mughal Empire on a private day trip to the walled city of Agra! Traveling by train and private vehicle from Delhi, visit the ... Read more
Location: Delhi, India
Duration: 14 hours (approx.)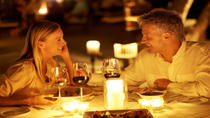 During your time in Delhi, enjoy an unforgettable dining experience at one of Asia's top-rated restaurants, Bukhara. You'll be whisked off from your hotel to ... Read more
Location: Delhi, India
Duration: 2 hours (approx.)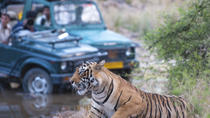 11 Reviews
Experience a thrilling safari in India's Ranthambore National Park, and be on the lookout for the famed Bengal tigers and other amazing wildlife during two ... Read more
Location: Delhi, India
Duration: 3 hours (approx.)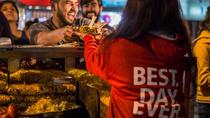 2 Reviews
Experience Delhi's culture through its cuisine on this food walking tour with a friendly, knowledgeable guide. Join the local foodie crowd as you explore the ... Read more
Location: Delhi, India
Duration: 3 hours (approx.)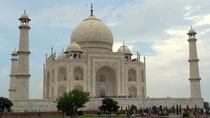 14 Reviews
Witness India's one-of-a-kind architectural wonders on this 2-day private tour of Agra, a city boasting a large number of unique red-sandstone structures. ... Read more
Location: Delhi, India
Duration: 2 days (approx.)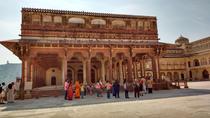 27 Reviews
Admire the beauty and extravagance of 18th-century architecture in India as you visit incredible palatial complexes, forts and temples on this 2-day private ... Read more
Location: Delhi, India
Duration: 2 days (approx.)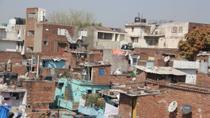 13 Reviews
Gain awareness and a deeper understanding of Sanjay Colony, a small slum located in the south of Delhi. This walking tour with a qualified guide takes you to ... Read more
Location: Delhi, India
Duration: 3 hours (approx.)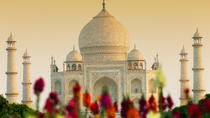 26 Reviews
Enjoy a high-class experience that combines a privately guided tour of the Taj Mahal and Agra Fort with dining at the 4-star Gateway Hotel — a Viator Exclusive ... Read more
Location: Delhi, India
Duration: Flexible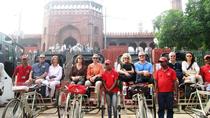 9 Reviews
Explore Old Delhi like a local, on our specially designed Rickshaws. These tours are based on a unique concept and give insight into the history, heritage and ... Read more
Location: New Delhi, India
Duration: 3 hours (approx.)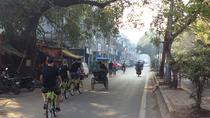 5 Reviews
Delve into the culture and history of Delhi on an early morning bicycle tour of either Old Delhi or New Delhi. With a guide, you'll enjoy cooler morning air ... Read more
Location: Delhi, India
Duration: 3 hours 30 minutes (approx.)