Of all the Wonders of the World, only one is a monument to romantic love: the Taj Mahal. Poetry written in marble spires by the heartbroken Shah Jahan, the monument's graceful white domes arc over the tomb of his wife and mother of his 14 children, Mumtaz Mahal.
It is a splendid sonnet in stone, inlaid with precious gems, surrounded by spectacular gardens and engraved with sweet verses from the Qu'ran. The Taj Mahal is perhaps the most famous building in the world, and though you've almost certainly seen it in photos, the structure's symmetry, scope and obsessive detail can only be appreciated in person. Moreover, the Taj is but one of three World Heritage sites in Agra, a city of architectural achievements.
If staying in Delhi, with its own wonderful old buildings and  fascinating culture, you can visit Agra and the Taj Mahal on a 12-hour day trip. You'll make the 124-mile (200 km) journey through the arid countryside in an air-conditioned van, with a private, English-speaking guide explaining a bit about daily life in India outside the tourist spots.
After exploring the Taj Mahal, Agra's other treasures await, including the Agra Fort (also called Lal Qila), about 1.5 miles (2.5 km) northwest of the Taj Mahal. The magnificent stone fortress, as richly ornamented as any palace, is humbled only by its beautiful neighbor—with its array of architecturally interesting buildings, you may even enjoy it more.
A wonderful add-on to the Agra tour is Fatehpur Sikri,  24 miles (40 km) from Agra. A truly ancient place, the city (inhabited since the Stone Age) rises majestically in richly adorned buildings at the edge of a dried lake, long since drained to quench the city's thirst. Today it is abandoned, save for visitors.
While a day trip will suffice for those with limited time, visitors with more time to spend in this fantastic region could consider a more leisurely  four-day trek, stopping in the glittering jewelry shops of Jaipur as well.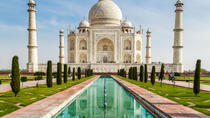 178 Reviews
Step back in time and discover the glory of the Mughal Empire of India on this private day trip to Agra from Delhi. See ancient architecture significant to ... Read more
Location: Delhi, India
Duration: 14 hours (approx.)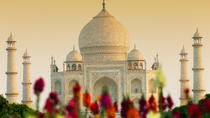 17 Reviews
Enjoy a high-class experience that combines a privately guided tour of the Taj Mahal and Agra Fort with dining at the 4-star Gateway Hotel — a Viator ... Read more
Location: Delhi, India
Duration: 10-12 hours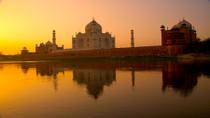 38 Reviews
Immerse yourself in the history and culture of India on this 4-day private tour of India's Golden Triangle. From Delhi travel by private air-conditioned ... Read more
Location: Delhi, India
Duration: 4 days, 3 nights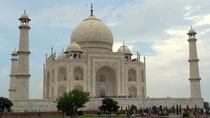 10 Reviews
Witness India's one-of-a-kind architectural wonders on this 2-day private tour of Agra, a city boasting a large number of unique red-sandstone structures. ... Read more
Location: Delhi, India
Duration: 2 days, 1 night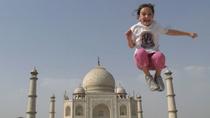 55 Reviews
Marvel at the world's greatest monument to love, the Taj Mahal and magnificent Agra Fort on this unforgettable private tour. Accompanied by your own private ... Read more
Location: Delhi, India
Duration: 12 hours (approx.)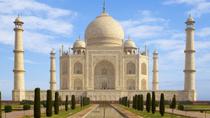 6 Reviews
This private Taj Mahal day tour gives you the opportunity to make a pilgrimage to the Taj Mahal, India's most famous architectural wonder. This guided tour ... Read more
Location: New Delhi, India
Duration: 14 hours (approx.)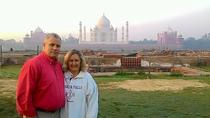 6 Reviews
Travel to Agra to visit the wonderful Taj Mahal on this private day-tour from Delhi.  Discover the Taj Mahal with a qualified and experienced local tour guide ... Read more
Location: New Delhi, India
Duration: 15 hours (approx.)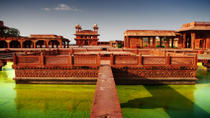 19 Reviews
Experience the grandeur of India on a private tour to the magical Taj Mahal, the massive Agra Fort, the winding backstreets of Agra and the fortified ghost ... Read more
Location: Delhi, India
Duration: 13 hours (approx.)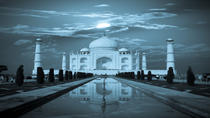 4 Reviews
Discover India's incredible architectural history on this 2-day private tour that will check many of the country's must-see monuments off your list. See Agra's ... Read more
Location: Delhi, India
Duration: 2 days, 1 night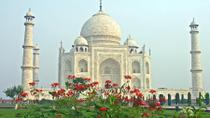 A fascinating 2-day Taj Mahal Trip with Agra Fort, Sikandra, Itmad-ud-daula and Fatehpur Sikri from Delhi. Your trip includes 3-star hotel accommodation with a ... Read more
Location: New Delhi, India
Duration: 2 days (approx.)