India has a population of 1.2 billion people divided into more than 2,000 ethnic groups speaking 18 official languages. It is a third of the size of the United States with a landscape varying from the snowy peaks of the Himalayas to the stark dunes of the Thar Desert. Thus, planning an itinerary in India is a daunting and often overwhelming task. In a country so large and diverse, it's a good idea to divide and conquer, and three of India's most visited cities, New Delhi, Jaipur and Agra, make up a popular and compact triangular route in the Northwest. In seven to eight days, you can experience busy life in the capital, cross the Taj Mahal off your bucket list and learn about Rajastani culture in the Pink City.

A Golden Triangle trip typically starts and ends in New Delhi, a city known for the labyrinthine alleyways, colorful bazaars and piping hot street foods of the Old City. The large capital with all the trappings of a modern city makes a convenient entry and exit point while allowing you to get acclimated to the weather, time zone and culture.

After two to three days in Delhi, catch the train or bus south to the city of Agra, home of the Taj Mahal. Get an early start to see the behemoth white marble mausoleum shift colors from pink to white as the sun rises, and before the tour buses start pouring in. Further along the river, you'll visit the Agra Fort, a red sandstone structure built by Emperor Shah Jahan. The room in which he was later imprisoned gave him a clear view of the Taj Mahal, his greatest masterpiece and symbol of his love for his favorite wife.

Heading west toward Jaipur, stop for a day at Fatehpur Sikri, the abandoned former Mughal capital, built from red sandstone by Emperor Akbar in 1569. Pay a visit to the Nahargarh Fort in the evening and watch as the terra cotta-plastered buildings turn pink with the setting sun. After visiting the forts and palaces within the city's vicinity, it's time to head back toward Delhi.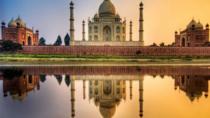 35 Reviews
Explore India's Golden Triangle on this four-day private tour traveling by air-conditioned vehicle with a local guide. In Delhi, visit Qutb Minar, Lotus ... Read more
Location: New Delhi, India
Duration: 4 days (approx.)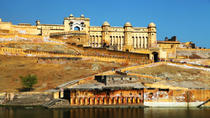 12 Reviews
Explore India's historical and architectural landmarks with a guide on this 6-day private tour of Delhi, Agra and Jaipur — the Golden Triangle — plus Mandawa. ... Read more
Location: Delhi, India
Duration: 6 days, 5 nights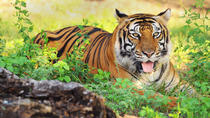 6 Reviews
Visit historic palaces and fortresses in India's Golden Triangle (Delhi, Agra, and Jaipur), and embark on a safari through Ranthambore National Park, on this ... Read more
Location: Delhi, India
Duration: 7 days (approx.)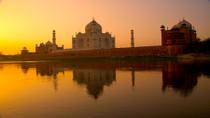 38 Reviews
Immerse yourself in the history and culture of India on this 4-day private tour of India's Golden Triangle. From Delhi travel by private air-conditioned ... Read more
Location: Delhi, India
Duration: 4 days, 3 nights
3 Reviews
Experience the splendor of India's top architectural monuments, including several UNESCO World Heritage Sites like the Taj Mahal, Humayun's Tomb and the ... Read more
Location: Delhi, India
Duration: 7 days, 6 nights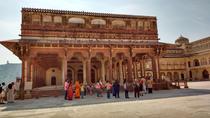 26 Reviews
Admire the beauty and extravagance of 18th-century architecture in India as you visit incredible palatial complexes, forts and temples on this 2-day private ... Read more
Location: Delhi, India
Duration: 2 days, 1 night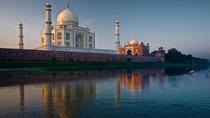 This 8-Day incredible Golden Triangle Tour with Royal Rajasthan itinerary comprises the five most famous cities of India - Delhi, Agra, Jaipur, Jodhpur and ... Read more
Location: New Delhi, India
Duration: 8 days (approx.)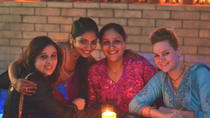 1 Review
Celebrate Diwali, India's Festival of Lights, on a 5-day private tour only available in October. Join the festivities in Delhi, Agra, Jaipur and Mandawa ... Read more
Location: Delhi, India
Duration: 6 days (approx.)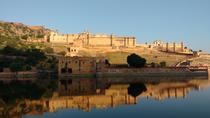 4 Reviews
Get an in-depth look at the rich architectural history and cultural heritage of Jaipur on this 3-day tour of the vibrant and dynamic capital of Rajasthan in ... Read more
Location: Delhi, India
Duration: 3 days, 2 nights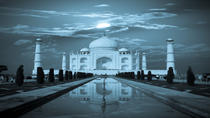 4 Reviews
Discover India's incredible architectural history on this 2-day private tour that will check many of the country's must-see monuments off your list. See Agra's ... Read more
Location: Delhi, India
Duration: 2 days, 1 night