India is a land of immense cultural diversity, and nowhere is this more evident than in the state of Punjab. Located in the northwestern portion of India, Punjab has a history and heritage dating back to the Vedic period and is today the center of the Sikh religion.
Since the Punjabi region was split by the British in 1947, you'll find a combination of Islam, Hinduism and Sikhism being practiced in the state, though Sikhism is the dominant religion. The epicenter of the Sikh religion is at the Golden Temple in Amritsar. Built in 1601, this gold-plated guduwara reflects of the water of the lake where it was built, creating one of India's most beautiful sights.
One of the most broad areas of Punjabi cultural influence on the rest of the world is the music. Bhangra, the most common form of Punjabi music, has roots as a folk music but was blended with Western styles of music -- everything from hip hop to reggae -- in recent decades and is now recognized throughout the world.
Another enjoyable aspect of Punjabi culture, especially for the traveler, is the food. Punjabi cuisine resembles that of Northern India, with a broad range of vegetarian and non-vegetarian dishes characterized by large amounts of ghee, or clarified butter.
Travelers to Punjab will also notice that the language is different from the rest of India. Punjabi consists of several dialects and is considered the ninth most widely spoken language in the world, with over 100 million native speakers.
To fully appreciate the rich layers of Punjabi culture, you have to visit the state, especially the capital of Amritsar. In as little as two days, you can visit Punjab from Delhi to immerse yourself in the culture, learn about the tumultuous history of the Sikhs and tour the beautiful Golden Temple.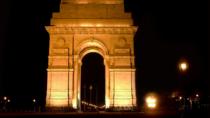 48 Reviews
Relish the historically rich Delhi, old and new, on this private 9-hour tour. Experience India's capital city in an air-conditioned car, with your ... Read more
Location: New Delhi, India
Duration: Flexible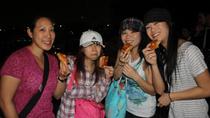 28 Reviews
This food tour of Old Delhi and New Delhi is a great way to explore the cuisines and sights of both parts of Delhi city in one delicious package. In this food ... Read more
Location: New Delhi, India
Duration: 6 hours (approx.)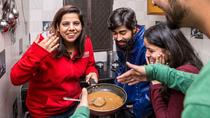 14 Reviews
Immerse yourself in Indian culture and dine with a local family. This is an opportunity to learn more about local life, Indian lifestyle, the traditions of ... Read more
Location: Delhi, India
Duration: 4 hours (approx.)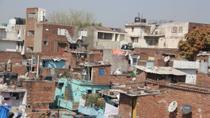 13 Reviews
Gain awareness and a deeper understanding of Sanjay Colony, a small slum located in the south of Delhi. This walking tour with a qualified guide takes you to ... Read more
Location: Delhi, India
Duration: 3 hours (approx.)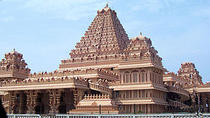 10 Reviews
Immerse yourself in Delhi's rich heritage on this 5-hour private walking tour of some of South Delhi's most important sites. With your own private guide, ... Read more
Location: Delhi, India
Duration: 5 hours (approx.)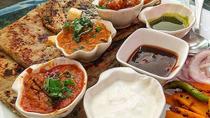 7 Reviews
This unique day trip takes you around New Delhi by private vehicle. Make a visit to a local village, eat breakfast at Dhaba, and enjoy ... Read more
Location: New Delhi, India
Duration: 11 to 36 hrs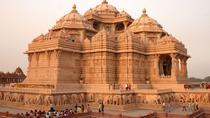 4 Reviews
Explore some of the city's most noteworthy attractions on this private sightseeing tour of New Delhi. You'll visit Gurudwara Bangla Sahib, the most prominent ... Read more
Location: New Delhi, India
Duration: 10 hours (approx.)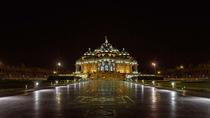 2 Reviews
Explore the unique beauty of Akshardham Temple and enjoy this exceptional monument in a 4-hour guided visit. This small-group tour guarantees you a pleasant ... Read more
Location: Delhi, India
Duration: 4 hours (approx.)
2 Reviews
Nature always relaxes and soothes the mind. The sunrise and sunsets are the perfect example when everything grows a thousand times more beautiful than they ... Read more
Location: Delhi, India
Duration: 12 to 14 hrs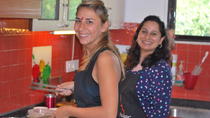 2 Reviews
Understand the art of Indian cooking, its tricks & nuances and visit an exotic spice & vegetable market of Delhi in this traditional Indian food ... Read more
Location: New Delhi, India
Duration: 5 hours (approx.)