The largest river system in North America, the Mississippi has been an integral part of American culture since the beginning of the 19th century. Originating in Minnesota, and sweeping across 95 river miles (153 kilometers) south to New Orleans where it spits out into the Gulf of Mexico, the Mississippi has gained an almost mythical place in American history. It is perhaps most famous for being the lifeblood of the western American economy during the 19th century, as steamboats traveled up and down, transporting goods for trade.
Today, make the trek over to the river to see for yourself what made so many American authors romanticize about journeying down the Mississippi. From the Adventures of Huckleberry Finn to Beasts of the Southern Wild, the grand idea of the muddy river delta and its great abundance stays with us. Beginning in the far reaches of Canada, the long arms of the mighty Mississippi reach across the United States and eddy down the flat belly of America and out through the Louisiana river delta.
Practical Info
The Mississippi River divides New Orleans into what is colloquially known as the East and West Banks, though geographically speaking, the West Bank is to the south.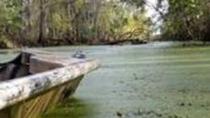 A private swamp tour is the best way to explore and appreciate the history and landscape of southern Louisiana. This two and a half hour tour explores over 28 ... Read more
Location: Jean Lafitte, Louisiana
Duration: 2 hours 30 minutes (approx.)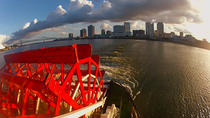 807 Reviews
Savor the beauty and romance of New Orleans from the decks of the Steamboat Natchez! Cruise along the Mississippi River while enjoying live jazz music, a ... Read more
Location: New Orleans, Louisiana
Duration: 2 hours (approx.)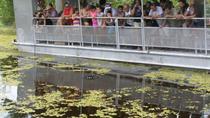 415 Reviews
Nowhere is Louisiana's wildlife more abundant than in the swamps and bayous of New Orleans. After crossing the Mississippi River, take a boat ride through ... Read more
Location: New Orleans, Louisiana
Duration: 4 hours (approx.)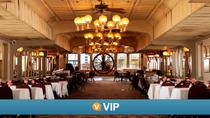 158 Reviews
Indulge in a luxurious evening in New Orleans on the Steamboat Natchez -- authentic steampowered paddle-wheel steamboat still operating today on the ... Read more
Location: New Orleans, Louisiana
Duration: 2 hours (approx.)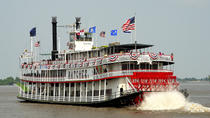 190 Reviews
Soak up the beauty of New Orleans from the decks of the Steamboat Natchez! On this Sunday brunch cruise, travel along the Mississippi River while enjoying live ... Read more
Location: New Orleans, Louisiana
Duration: 2 hours (approx.)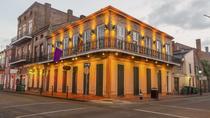 39 Reviews
Delve into the history of the French Quarter on a 2-hour walking tour with a knowledgeable guide who shares the legends and landmarks of this fascinating city. ... Read more
Location: New Orleans, Louisiana
Duration: 2 hours 30 minutes (approx.)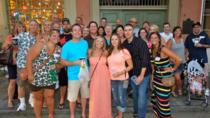 1 Review
Join us on this 2.5 hour stroll through the French Quarter. On this tour we will cover the history, culture, cocktails and much more of New Orleans. We will ... Read more
Location: New Orleans, Louisiana
Duration: 2 hours 30 minutes (approx.)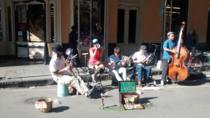 Explore the history of New Orleans' oldest neighborhood with this 90-minute walking tour of the historic French Quarter. Your tour will start at the Jamie ... Read more
Location: New Orleans, Louisiana
Duration: 2 hours (approx.)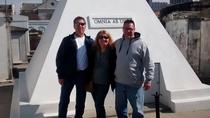 Join us on this 2.5 hour stroll through the French Quarter. On this tour we will cover the history, culture, cocktails and much more of New Orleans and we will ... Read more
Location: New Orleans, Louisiana
Duration: 2 hours 30 minutes (approx.)