The St. Louis Cemetery, New Orleans' most famous resting place, is actually made up of three cemeteries.

More than 100,000 bodies lie in Saint Louis Cemetery #1, which takes up just one square block between St. Louis and Conti streets just outside the French Quarter. A bit of a morbid attraction, the cemetery has been a lauded place of burial since it opened in 1789, making it the oldest of the city's three Roman Catholic St. Louis cemeteries.

What makes it both creepier than your average cemetery and way more dramatic is that all the graves are above ground vaults, most of which were built in the 18th and 19th centuries. Many notable New Orleans residents lie here, including Homer Plessy and Etienne de Boré. Famous Voodoo priestess Marie Laveau is also rumored to be entombed here.

St. Louis Cemetery #2 is located on Claiborne Ave., just a few blocks from St. Louis Cemetery #1. Rife with mystery and mystique, this cemetery boarders the Treme and houses some of New Orleans' most famous jazz and rhythm and blues musicians of late including Danny Barker and Ernie Doe. Other noted entombed include notorious privateer Dominique You, and the famed pirate Jean Laffite, who assisted in the defense of the city during the Battle of New Orleans. Haunted? I leave that assessment up to you, but many claim it to be.

Near Bayou St. John and the famous Edgar Degas House on Esplanade Ave., Saint Louis Cemetery #3 is the least visited, yet most beautiful cemetery of the bunch, with a large number of 19th century marble tombs. Famous for being photogenic, many postcards feature the rows of tombs located here. The cemetery holds several once-popular ragtime composers, including the old-time great Paul Sarebresole.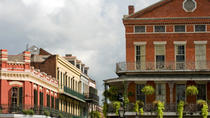 51 Reviews
Discover New Orleans' heritage and the beauty of its period homes during this historical tour. Ride along the city's stately streets, passing jewels of ... Read more
Location: New Orleans, Louisiana
Duration: 4 hours (approx.)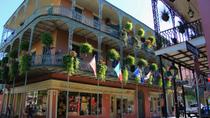 17 Reviews
This tour provides an insider's perspective, with opportunities to walk around on your own and take in the rich history of New Orleans. Relax in our bus with ... Read more
Location: New Orleans, Louisiana
Duration: 2 hours 30 minutes (approx.)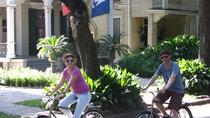 162 Reviews
Explore the history-rich neighborhoods of New Orleans on a 3.5-hour bike tour in the morning or afternoon, and see the sights with a local guide! While riding ... Read more
Location: New Orleans, Louisiana
Duration: 3 hours 30 minutes (approx.)
1 Review
Enjoy the New Orleans unique charm from a different perspective on a 3-hour bike tour! This small-group experience will give you a guided and complete look at ... Read more
Location: New Orleans, Louisiana
Duration: 3 hours (approx.)
Join us on this guided tour through the most unique city in America, New Orleans, in the best possible way to explore it...on a bicycle. Heart of the City is ... Read more
Location: New Orleans, Louisiana
Duration: 3 hours (approx.)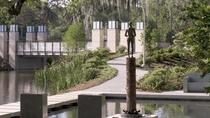 Cover more ground the easy way with this 2-3 hour driving tour of New Orleans, private for you and your party of up to 8 people. Explore historic neighborhoods ... Read more
Location: New Orleans, Louisiana
Duration: Flexible