There are few better times of the year to visit New Orleans than on Halloween. The temperature has dropped, fall is here, and the local spirits are high. New Orleanians love a good time, and from Bourbon Street to Frenchmen, there are good things happening in the old district.

And while the locals might get dressed up in festive garb for the holiday, if you've never been to New Orleans before, now is a great time to explore the streets and learn about the French Quarter's long past. Ghosts and supernatural haunting are rife in this area, and a ghost tour will highlight all the tantalizingly spooky aspects of this city's colorful history, while a walking tour of the famous above-ground New Orleans cemeteries will tell tales of Voodoo Queens and Haitian pirates. See the Vieux Carrie in a whole new light – an undead one!

Famous novelist Anne Rice chose to reside in New Orleans, and her huge house uptown is always a Mecca for vampire fans. And once you tour the area's plantation houses and see the misty swamps for yourself, you'll have to admit – there's something definitely haunting about this little slice of the antebellum south.
366 Reviews
Immerse yourself in New Orleans' haunted side on this spooky nighttime walking tour. As you explore haunted sites in the French Quarter, such as the LaLaurie ... Read more
Location: New Orleans, Louisiana
Duration: 2 hours (approx.)
391 Reviews
Follow the ghosts of the numerous characters of New Orleans' mysterious past! Tour one of the city's most haunted cemeteries, St Louis Cemetery No. 1 and visit ... Read more
Location: New Orleans, Louisiana
Duration: 2 hours (approx.)
202 Reviews
Learn about the supernatural side of New Orleans, including the city's most famous voodoo queen, on this walking tour that takes you to the French Quarter and ... Read more
Location: New Orleans, Louisiana
Duration: 2 hours (approx.)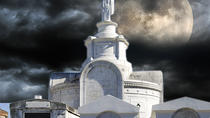 5 Reviews
Explore some of New Orleans' fascinating history with this 2-hour Voodoo and cemetery walking tour. Visit St. Louis Cemetery No. 1, final resting place of the ... Read more
Location: New Orleans, Louisiana
Duration: 2 hours (approx.)
27 Reviews
See haunted sites in the French Quarter on this 2-hour ghost tour of New Orleans. Hear ghostly legends and lore from your entertaining guide, who shares eerie ... Read more
Location: New Orleans, Louisiana
Duration: 2 hours (approx.)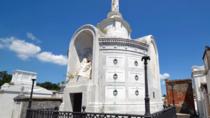 4 Reviews
Stroll through the past and present of this fascinating city viewed through St. Louis Cemetery #1 (established 1789) with Robert Florence, author of New ... Read more
Location: New Orleans, Louisiana
Duration: 2 hours (approx.)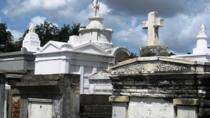 2 Reviews
Step back in time on a 1.5-hour walking tour through one of New Orleans' most historic cemeteries, known for its many mausoleums. Follow your guide from the ... Read more
Location: New Orleans, Louisiana
Duration: 87 minutes (approx.)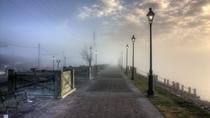 23 Reviews
Discover the infamous haunts of the New Orleans Garden District on this 2-hour ghost tour, including Lafayette Cemetery. Listen as your theatrical guide shares ... Read more
Location: New Orleans, Louisiana
Duration: 2 hours (approx.)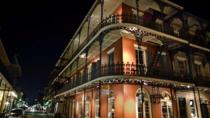 3 Reviews
Take a peek at New Orleans' darker side with this 2-hour walking tour of ghosts, vampires, Voodoo, and hauntings. Walk through the French Quarter in the ... Read more
Location: New Orleans, Louisiana
Duration: 2 hours (approx.)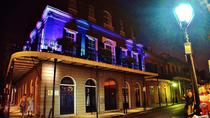 This 2-hour walking tour takes you on an exploration of New Orleans voodoo. See the witches living and practicing their craft in the French Quarter. Learn ... Read more
Location: New Orleans, Louisiana
Duration: 2 hours (approx.)