New Orleans is something of an anomaly. While most visitors spend much of their time in the French Quarter and the Uptown Garden District, there are various pockets of interest all throughout the city, a trend that lends itself to a culture of people who are distinct, autonomous, art-generating machines.
Tennessee Williams' classic play "A Streetcar Named Desire" was both written and set here in the city, while the famous Esplanade Avenue takes travelers past many fine homes and into the beating musical heart of the Frenchmen Street, home to a string of live music clubs and restaurants. Alternatively, the Edgar Degas Home, a bed and breakfast and living museum dedicated to the famous Renaissance painter, is also located on Esplanade.
John Kennedy Toole's A Confederacy of Dunces was written and set in New Orleans as well, and the city's Ignatius Reilly Statue, found between Bourbon and Dauphine streets, was erected in honor of the famous novel's main character. Novelist Anne Rice once owned a startlingly large mansion in the New Orleans Garden District, and to this day, some of her more fervent fans light candles here and pay homage to the writer.
The city's Warehouse District is a hub for art and home to more than 100 studios and galleries, all showcasing the latest and greatest of the area's artists. The Contemporary Art Center showcases the work of living artists in the region, and both the Ogden Museum of Southern Art and the New Orleans Museum of Art compete for the title of the most-loved art gallery in New Orleans.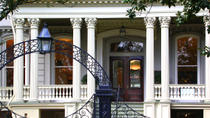 248 Reviews
Admire the posh homes of New Orleans' Garden District on this morning walking tour. Observe impressive examples of Greek Revival and Italianate architecture ... Read more
Location: New Orleans, Louisiana
Duration: 2 hours 45 minutes (approx.)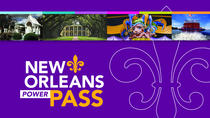 130 Reviews
For as low as 40USD a day, see more and save more with New Orleans Power Pass! For one low price, visitors receive free entry to all the most exciting ... Read more
Location: New Orleans, Louisiana
Duration: 1, 2, 3 or 5 days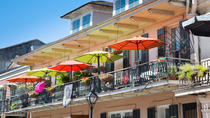 117 Reviews
Stroll along quaint streets of the French Quarter to Jackson Square on the Mighty Mississippi. Explore the French Market while your guide shares stories about ... Read more
Location: New Orleans, Louisiana
Duration: 2 hours (approx.)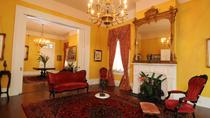 6 Reviews
Led by the great-grandniece of the famous Impressionist artist himself, this guided tour of the historic Degas House takes you through Edgar Degas' former New ... Read more
Location: New Orleans, Louisiana
Duration: Varies