New Orleans is a confluence of cultures. Originally settled by the French, then the Spanish, then reverting back to the French and their Haitian friends before finally being sold to the Americans, this eclectic city has more than its fair share of heritage. And to be sure, that's its main selling point. Whether or not you're in town for a festival, to see Mardi Gras, or go tromping around in the swamps, all visitors are impressed with the city's myriad charms: something unique, but distinctly Southern.

Day 1: Tour the City

Most visitors to New Orleans will want to tour the  French Quarter and rightly so – it's definitely one of the most fascinating neighborhoods of the city. Much of the music and soulful jazz New Orleans is famous for originates in these neighborhoods, and if live music is your thing, consider a late night walking tour.

Day 2: New Orleans Culture

After the Haitian Revolution in 1804, Haitians immigrated to New Orleans in droves. Mix that with Cajuns, the Arcadian French, the Spanish and the backwater fishermen, and you've got an area ripe with hearsay, doublespeak, religion, suspicion, and everything in-between. In short, its culture you'll get, but why not poke about the more interesting bits like a haunted tour or satiate your curiosity with a Post-Katrina Hurricane Tour. Even just a walking tour of the Garden District will give you insight into the vast history of the city. All this walking is bound to give you an appetite, which, as any New Orleanian will happily tell you, is a good thing. New Orleans isn't New Orleans without the food, and any restaurant worth its chops will prove this. Consider a  Jazz Brunch, or try your hand at it yourself, with a New Orleans  cooking class.

Day 3: Day Trips From New Orleans

New Orleans lies at the mouth of the Mississippi, but is also the gateway to the subtle beauty of the Louisiana waterways. A Swamp and  Bayou tour will take you to the nesting grounds of alligators and many species of snakes, and highlight the conservation efforts being undertaken, while the Cajun Bayou Tour takes you to Cajun country, the heart of French culture in Louisiana, and includes a narrated boat tour of the Bayous.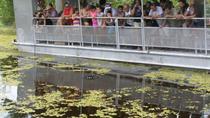 479 Reviews
Nowhere is Louisiana's wildlife more abundant than in the swamps and bayous of New Orleans. After crossing the Mississippi River, take a boat ride through ... Read more
Location: New Orleans, Louisiana
Duration: 4 hours (approx.)
315 Reviews
Take a break from the hustle-bustle of New Orleans and escape to nature on this exhilarating, family-friendly airboat ride! Spot alligators, snakes, turtles, ... Read more
Location: New Orleans, Louisiana
Duration: 2 hours (approx.)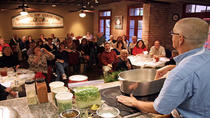 495 Reviews
Take an entertaining and informative cooking class at the New Orleans School of Cooking! Located in a renovated molasses warehouse built in the early 1800s, ... Read more
Location: New Orleans, Louisiana
Duration: 2 hours (approx.)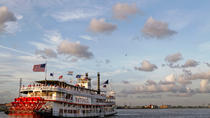 185 Reviews
Indulge in a luxurious evening in New Orleans on the Steamboat Natchez -- authentic steampowered paddle-wheel steamboat still operating today on the ... Read more
Location: New Orleans, Louisiana
Duration: 2 hours (approx.)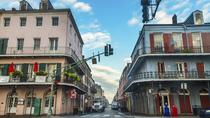 62 Reviews
Witness the devastation and recovery from Hurricane Katrina on a guided tour that takes you through hard-hit neighborhoods of New Orleans such as the Ninth ... Read more
Location: New Orleans, Louisiana
Duration: 3 hours 30 minutes (approx.)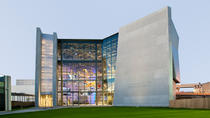 89 Reviews
Step inside The National WWII Museum in New Orleans with an general admission ticket, and then spend as long as you like exploring this must-visit attraction ... Read more
Location: New Orleans, Louisiana
Duration: Varies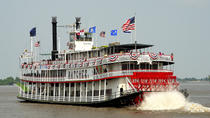 231 Reviews
Soak up the beauty of New Orleans from the decks of the Steamboat Natchez! On this Sunday brunch cruise, travel along the Mississippi River while enjoying live ... Read more
Location: New Orleans, Louisiana
Duration: 2 hours (approx.)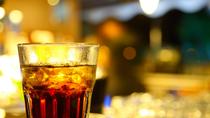 110 Reviews
Savor tasty cocktails in the French Quarter of New Orleans on a walking tour with an expert local guide. Visit hidden gems enjoyed by locals for centuries, ... Read more
Location: New Orleans, Louisiana
Duration: 3 hours (approx.)
242 Reviews
Learn about the supernatural side of New Orleans, including the city's most famous voodoo queen, on this walking tour that takes you to the French Quarter and ... Read more
Location: New Orleans, Louisiana
Duration: 2 hours (approx.)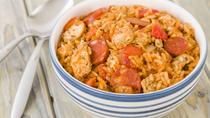 19 Reviews
Explore the rich culinary history of New Orleans on a tour that combines a cooking class with a French Quarter cocktail tour. First, learn about the basics of ... Read more
Location: New Orleans, Louisiana
Duration: 4 hours (approx.)