New Orleans, aka the Big Easy, is known far and wide for its easy good times. From Bourbon Street to Frenchmen, there are more music halls, pubs, taverns, clubs, and funky jazz rooms around every corner in New Orleans than probably any other city in the United States. Such is the siren call of this ancient and mysterious city, and every year millions come to town in answer. During Mardi Gras, the whole city turns out to celebrate Fat Tuesday, though it seems every other weekend is some celebration of some sort.
The birthplace of Jazz, New Orleans has both big city music clubs like the Red Room and small, intimate affairs like Snug Harbor. For the wild and crazy party night, head to Bourbon Street—you'll find more cover bands and shot girls here than you can throw your beads at. Pat O'Briens has the popular Hurricane drink of Jimmy Buffet fame, while the Tropical Isle serves their signature Hand Grenade to throngs of thirsty patrons.
For authentic New Orleans music, head to the edge of the quarter and explore Frenchmen Street. Snug Harbor provides an intimate Jazz venue, while The Spotted Cat and D.B.A. specialize in more energetic brass. Harrah's Casio provides the late night gambling, and Café Du Monde is always there to answer any late night hunger cravings you may get with piping hot beignets and chicory coffee—a perfect end to a long night out in New Orleans.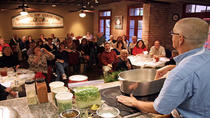 485 Reviews
Take an entertaining and informative cooking class at the New Orleans School of Cooking! Located in a renovated molasses warehouse built in the early 1800s, ... Read more
Location: New Orleans, Louisiana
Duration: 2 hours (approx.)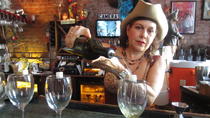 401 Reviews
Let the good times roll as you discover the Big Easy's vibrant drinking culture on the original cocktail walking tour of New Orleans. Explore the French ... Read more
Location: New Orleans, Louisiana
Duration: 2 hours (approx.)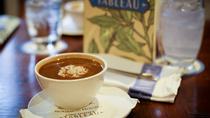 171 Reviews
This New Orleans food tour has every culinary taste covered. With a history-savvy guide leading the way, you'll walk from classic Creole restaurants and ... Read more
Location: New Orleans, Louisiana
Duration: 3 hours (approx.)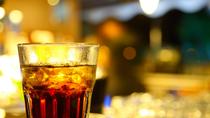 106 Reviews
Savor tasty cocktails in the French Quarter of New Orleans on a walking tour with an expert local guide. Visit hidden gems enjoyed by locals for centuries, ... Read more
Location: New Orleans, Louisiana
Duration: 3 hours (approx.)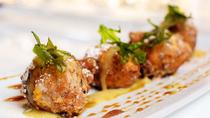 13 Reviews
Combining the history of Louisiana cuisine and New Orleans-style cocktails, this event is a feast for the senses! Along with your guide you will visit ... Read more
Location: New Orleans, Louisiana
Duration: 4 hours (approx.)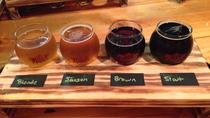 11 Reviews
Sip your way through New Orleans with this 3-hour small-group brewery tour. Get picked up at your downtown hotel and shuttled directly to private tours of ... Read more
Location: New Orleans, Louisiana
Duration: 3 hours (approx.)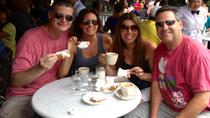 5 Reviews
See New Orleans in the morning with a guided stroll through the French Quarter on this festive, 1.5-hour, historic walking tour. Enjoy the sites and sounds ... Read more
Location: New Orleans, Louisiana
Duration: 90 minutes (approx.)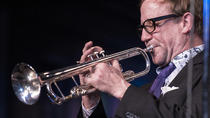 4 Reviews
Join the leader of one of New Orleans' best-known bands for a behind-the-scenes musical experience in the Big Easy. You'll venture to three different jazz ... Read more
Location: New Orleans, Louisiana
Duration: 3 hours (approx.)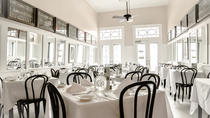 1 Review
Enjoy a four course dinner and a complimentary glass of wine at one of New Orleans' oldest Creole establishments. Located in the heart of the French Quarter, ... Read more
Location: New Orleans, Louisiana
Duration: Flexible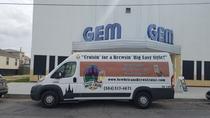 1 Review
Interested in finding out more about the local beer scene in New Orleans? It is an exciting time as the number of breweries in the city continues to grow with ... Read more
Location: New Orleans, Louisiana
Duration: 4 hours (approx.)