6663 Reviews
Address:

One Liberty Plaza, New York City, USA

Admission:

$24
The defining moment of America's recent history is burned into our collective imaginations: the terrorist attacks of Sept. 11, 2001, when New York's World Trade Center crashed to the ground. Ten years later, in the spot where the Twin Towers fell, a memorial to all those lost that day (including at the Pentagon and in Shanksville, Penn.), as well as those killed in the 1993 bombing, was unveiled in a solemn ceremony.
Visitors to the 9/11 Memorial Plaza, which can be visited without tickets or reservations, will certainly be moved. Covering eight acres of the World Trade Center grounds and including a grove of white oak trees, the site features the names of the 2,983 people who lost their lives on Sept. 11, 2001, and Feb. 26, 1993, etched in bronze around the two manmade waterfall pools that are set within the footprints of the fallen towers. On the 9/11 Memorial & Museum website is a search bar where visitors can type in a name, flight number or affiliation to find a particular name and learn where it is etched around the north and south pools.

The highly anticipated 9/11 Museum opened in May 2014 with a mission to "bear solemn witness to the terrorist attacks of Sept. 11, 2001, and Feb. 26, 1993." Encompassing 110,000 square feet, the incredibly comprehensive exhibits include original artifacts and emotional stories of the people who lost their lives, as well as video screenings and actual pieces of the original towers. Visitors can walk down the very staircase used by workers to escape the buildings on 9/11, read touching messages of remembrance, hear voicemail messages left by the victims to loved ones and more. You'll undoubtedly leave with a heavy heart.
Practical Info
While admission to the 9/11 Memorial Plaza is free, tickets to the 9/11 Museum are $24 for adults; $18 for seniors ages 65 and up, U.S. veterans and U.S. college students; $15 for youth ages 7 to 17; and free to 9/11 family members, rescue and recovery workers and museum members.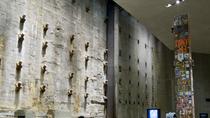 394 Reviews
The 9/11 Memorial Museum in Lower Manhattan preserves the history of the attacks on the World Trade Center, and documents the significance of those events ... Read more
Location: New York City, New York
Duration: Timed entry; flexible length of stay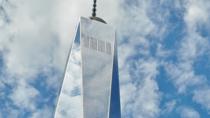 215 Reviews
This full experience of September 11th sites in Manhattan includes a 1.5-hour guided walking tour of Ground Zero and the 9/11 Memorial, plus entry to the 9/11 ... Read more
Location: New York, New York
Duration: 5 hours (approx.)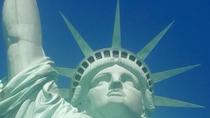 23 Reviews
Visit Lower Manhattan and all of its many popular points of interest — plus a trip to the iconic Statue of Liberty — on this guided, full-day sightseeing tour. ... Read more
Location: New York, New York
Duration: 8 hours 30 minutes (approx.)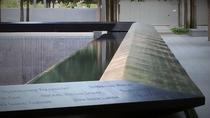 6 Reviews
Each guest gets their own personal headset to hear the guide speaking live during this in-depth and insightful walking tour of the World Trade Center area. ... Read more
Location: New York, New York
Duration: 4 hours (approx.)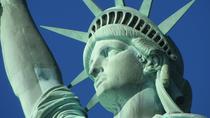 Visit Lady Liberty and Ellis Island with your own private guide, who'll give you a personalized overview of the island. Upon your return to Battery Park you ... Read more
Location: New York, New York
Duration: 1 day (approx.)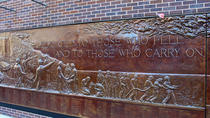 13 Reviews
Visit the 9/11 Memorial on a 2-hour guided tour to learn about the tragic events of September 11, 2001 and see how New York has recovered and rebuilt. See the ... Read more
Location: New York, New York
Duration: 2 hours (approx.)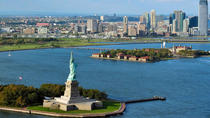 29 Reviews
Get the most out of your time in the Big Apple with a full-day tour that combines three prominent sites of Lower Manhattan and New York Harbor: the Statue of ... Read more
Location: New York City, New York
Duration: 8 hrs 30 min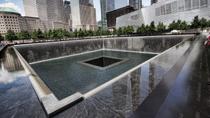 1128 Reviews
Gain a deeper understanding of the events surrounding the attacks on the World Trade Center on September 11, 2001, and the acts of heroism that rallied a ... Read more
Location: New York City, New York
Duration: 1.5 hours for the tour; allow 2-4 hours for the 9/11 Museum if option is selected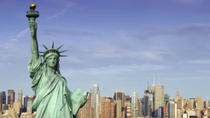 963 Reviews
Enjoy an in-depth experience of two top New York City attractions with this special-access tour, a Viator Exclusive available nowhere else. Learn about the ... Read more
Location: New York City, New York
Duration: Guided tour 2 hours; self-guided 3-5 hours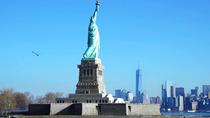 25 Reviews
Immerse yourself in a one-of-a-kind big apple experience. On this half-day guided tour, enjoy an authentic New York experience. With a small group (less than ... Read more
Location: New York, New York
Duration: 6 hours (approx.)