999 Reviews
Address:

253 W 125th Street, New York City 10027, USA

Hours:

Tours 11am - 3pm, performances scheduled for the evening

Admission:

Tours - Weekdays: US$16 per adult Weekends: US$18 per adult
The Apollo Theater in the heart of Harlem is one of the world's most famous live music venues. Some of the biggest names in contemporary music have played the Apollo, including Duke Ellington, Charlie Parker, and the master of soul, James Brown.
Hear jazz, blues or R&B, or come along on a Wednesday evening for the long-running Amateur Night. Stars who first flexed their talents as amateurs on the Apollo's legendary stage include Michael Jackson and Lauryn Hill.
Informative and entertaining daily tours highlight the history of the Apollo and the performers who've played there.
Practical Info
The Apollo Theater is on West 125th Street, between Adam Clayton Powell Jr. Boulevard (Seventh Avenue) and Frederick Douglass Boulevard (Eighth Avenue). To get here, catch the subway to 125th Street.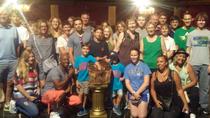 The Apollo Theater Multimedia Walking Tour is a combination of Harlem sightseeing and a tour of the world famous Apollo Theater. The idea is to walk the ... Read more
Location: New York, New York
Duration: 3 hours (approx.)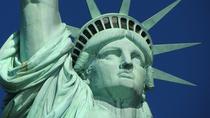 From Hartford, CT to New York hot dogs and knishes, enjoy a full day trip by rail from Hartford to New York. In this family-friendly day of fun, step aboard a ... Read more
Location: Hartford, Connecticut
Duration: 1 day (approx.)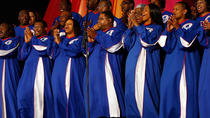 3 Reviews
The Gospel mass is one of the main attractions of New York. Visit Harlem and a experience a gospel mass led by a professional guide.
Location: New York, New York
Duration: 4 hours (approx.)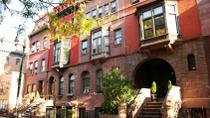 6 Reviews
This 3-hour Harlem walking tour of 125th Street and the Mount Morris Historic District with lunch, showcases a remarkable blend of late 19th and early 20th ... Read more
Location: New York City, New York
Duration: 3 hours (approx.)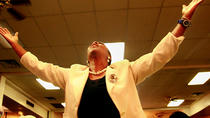 2 Reviews
Spend an afternoon discovering Harlem on this guided, 4-hour tour. Harlem has evolved from its foundation as a Dutch farming community to the modern-day ... Read more
Location: New York, New York
Duration: 4 hours (approx.)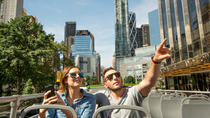 Academic, spiritual, entertaining — who would've thought a tour could offer so much? But this Uptown loop delivers this and so much more. Enjoy the sights and ... Read more
Location: New York, New York
Duration: 2 hours (approx.)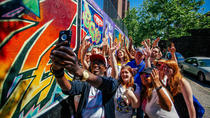 20 Reviews
Take a guided tour through Harlem to the sites that inspired and nurtured hip-hop culture. New York is the birthplace of hip-hop and this walking tour ... Read more
Location: New York City, New York
Duration: 2 hours (approx.)
911 Reviews
Hop on and hop off at more than 30 stops around New York City with an open-top Big Bus tour, and visit NYC attractions at your own pace. Travel with ease by ... Read more
Location: New York City, New York
Duration: Varies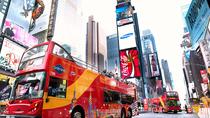 1917 Reviews
Create your own sightseeing itinerary with the New York City Hop-On Hop-Off Tour! A hop-on-hop-off bus tour is the ideal way to explore every corner of the Big ... Read more
Location: New York City, New York
Duration: Flexible
504 Reviews
Spend Sunday morning in Harlem, the ethnically diverse borough of New York. You'll join a local church congregation and experience the soul-stirring power of ... Read more
Location: New York, New York
Duration: 4 hours (approx.)