Bethesda Fountain Tours
Located in Central Park on the lower level of Bethesda Terrace, Bethesda Fountain, or "Angel of the Waters," features a neoclassical eight-foot-bronze angel holding a lily on top of a tiered fountain. Bethesda Fountain is considered not only one of the most beautiful fountains in New York, but also in the world. It is one of the city's largest fountains, at twenty-six feet high by ninety-six feet wide. The angel, designed by Emma Stebbins, was the only sculpture commissioned as park of Central Park's original design. During the initial stages of Central Park's planning, the idea was to create a welcoming "open-air hall of reception" where visitors could enjoy views from a terrace overlooking the lake. They also wanted something that blended in with the surrounding nature, which was to be the focus of the park. Bethesda Fountain was a fitting choice then, and still is today. Additionally, when the Croton Aqueduct was opened in 1842 to bring fresh water to New York City, Bethesda Fountain was used to commemorate this purification, which is why the angel carries in her outstretched hand a lily, the symbol of purity. She also stands about four small cherubim, which symbolize peace, health, purity and temperance.

You can view Bethesda Fountain from 6am to 1am. To get to Bethesda Fountain by subway on the West Side take the A, B, C, D lines to 72nd Street. If traveling on the East Side, take the 4, 5, 6 lines to 68th Street.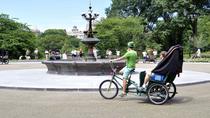 94 Reviews
Uncover magical Central Park during a private 1 or 2-hours pedicab tour. Visit popular sites including Strawberry Fields, Bethesda Fountain and Bow Bridge, as ... Read more
Location: New York City, New York
Duration: 60 minutes (approx.)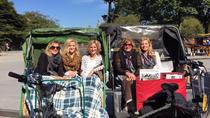 2 Reviews
Get to know Central Park, the most visited urban park in the United States, on this private, 1- or 2-hour pedicab tour. Take a leisurely ride around this ... Read more
Location: New York, New York
Duration: 1- or 2-hour ride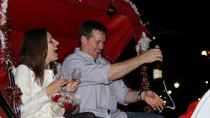 1 Review
Experience the romantic ambiance of a private, 45-minute carriage ride through picturesque Central Park, a New York City landmark since 1857. Enhance this ... Read more
Location: New York, New York
Duration: 45 minutes (approx.)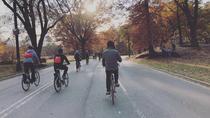 An experience unlike any other in NYC, this 4 hour bike tour of Central Park covers NYC's most famous park and Manhattan's neighborhoods of the Upper West ... Read more
Location: New York, New York
Duration: 4 hours (approx.)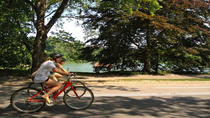 36 Reviews
Enjoy a leisurely bike ride through beautiful Central Park! Relax as you follow your guide on a 2-hour ride past both famous and lesser-known sites including ... Read more
Location: New York City, New York
Duration: 2 hours (approx.)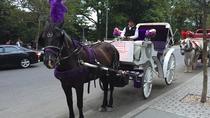 9 Reviews
Pass by many historical landmarks of the Central Park by horse drawn carriage ride. This is a perfect activity for a romantic promenade or a fun ride with ... Read more
Location: New York, New York
Duration: 45 minutes (approx.)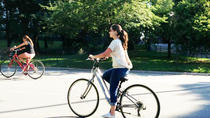 10 Reviews
Explore New York City like you never have before with a 2-hour guided bike tour through Central Park. A friendly, experienced guide will get you set up with a ... Read more
Location: New York, New York
Duration: 2 hours (approx.)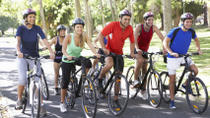 50 Reviews
Enjoy an easy bike ride through beautiful Central Park in New York City, admiring top attractions including Bethesda Fountain, Strawberry Fields, Belvedere ... Read more
Location: New York City, New York
Duration: 2 hours (approx.)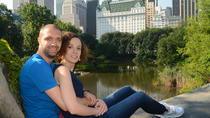 4 Reviews
This personal, private walking tour of Central Park will be exclusive to your party, so you can explore the sights at your own pace, in your own way. You will ... Read more
Location: New York City, New York
Duration: 2 hours (approx.)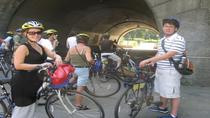 60 Reviews
Join a fabulous New York City bike ride along the Hudson River Park Greenway and through Central Park. Enjoy spectacular views of the river and city skyline as ... Read more
Location: New York City, New York
Duration: Varies