Although a completely separate island that needs to be reached by way of ferry, Governors Island is technically part of the borough of Manhattan. To reach the destination -- which is open from late May through the end of September and is less than a half mile away from Lower Manhattan -- you can take a free ferry from the Battery Maritime Building at 10 South Street. Originally a military outpost, Governors Island began allowing warm-weather visitors in 2006. The island features 172 acres of history and tranquility through heritage sites, biking, picnicking, art and culture. Two remaining 19th-century forts, Fort Jay and Castle Williams, take visitors back to when the island was used for inner harbor defense. Additionally, because there are no cars or motorized vehicles allowed on the island, visitors enjoy renting bikes and cycling along the island's 2.2-mile Great Promenade or to Picnic Point for some lunch and a direct view of the Statue of Liberty. There are also many art and culture attractions and events on the island, like outdoor art installations, music concerts and the Governors Island annual Governors Island Art Fair which showcases works from over 100 artists.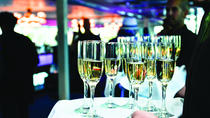 Celebrate this Chinese Lunar New Year by feasting with Hornblower New York. On your Chinese Lunar New Year Dinner Cruise you will enjoy a delightful and ... Read more
Location: New York, New York
Duration: 3 hours 30 minutes (approx.)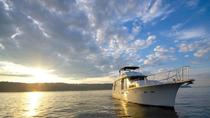 Ever dreamed of having a private yacht? This is your chance to treat yourself to luxury and experience New York City like never before!
Location: New York, New York
Duration: 3 hours (approx.)
Governors Island is only 800 yards from Manhattan and it was off-limits to the public for 200 years. This former military base is now New York's greatest new ... Read more
Location: New York, New York
Duration: 2 hours (approx.)
336 Reviews
On this luxury New York City dinner cruise, savor gourmet cuisine and enjoy live jazz entertainment while soaking up breathtaking views of the Manhattan, New ... Read more
Location: New York City, New York
Duration: 3 hours (approx.)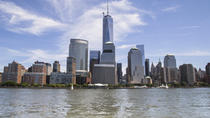 618 Reviews
See New York City's top sights on a full-day sightseeing tour that includes travel by bus and boat. View Times Square, the US Customs building, Federal Hall, ... Read more
Location: New York City, New York
Duration: 5 hours (approx.)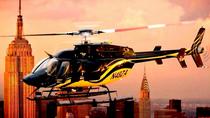 341 Reviews
Take to the skies on a helicopter tour to see New York's amazing skyline! On this scenic 18-minute helicopter flight you'll soar through the sky and ... Read more
Location: New York City, New York
Duration: 18 minutes (approx.)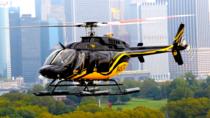 223 Reviews
See the entire City of New York on a comprehensive 25-minute helicopter tour of the Big Apple! As well as the most popular sights, such as the Statue of ... Read more
Location: New York City, New York
Duration: 25 minutes (approx.)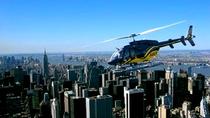 620 Reviews
Take to the Manhattan skies for an exciting helicopter tour of New York City! Enjoy spectacular aerial views of Manhattan on this memorable 12-minute ... Read more
Location: New York City, New York
Duration: 12 minutes (approx.)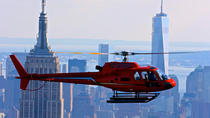 267 Reviews
Take the ultimate helicopter tour over New York! This 20-minute aerial tour covers all five Boroughs. You'll see the Statue of Liberty, Chrysler Building, ... Read more
Location: New York City, New York
Duration: 20 minutes (approx.)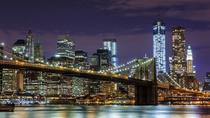 233 Reviews
All that glitters might not be gold, but a little shimmer makes New York City all the more glamorous. Your night tour of the Big Apple by bus will allow you to ... Read more
Location: New York City, New York
Duration: 4 hours (approx.)