The legendary borough of Harlem has been famous in New York City since the 1920s, when the Harlem Renaissance brought about a cultural revolution among African-Americans in New York with a focus on the arts. Today Harlem is an increasingly gentrified area of classic brownstone townhouses, iconic jazz clubs, churches, cultural centers, cocktail lounges and soul food restaurants.

Dr Martin Luther King Jr. Boulevard (125th Street) is Harlem's main roadway. The neighborhood's slew of sights include the Apollo Theater, the Studio Museum, the Cathedral of St John the Divine, Striver's Row, Astor Row and the Museum of the City of New York.
Take a local-led walking tour, catch amateur night at the Apollo Theater on a Wednesday, order up some soul food at Sylvia's on Lennox Avenue or listen to the glorious sound of full-throated gospel at the Abyssinian Baptist Church on a Sunday.
Practical Info
Bordered by the Hudson and East rivers, Harlem runs from the northern edge of Central Park all the way up to Washington Heights. There are subway stations on 125th Street.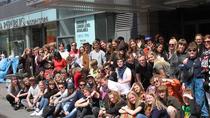 20 Reviews
Take a guided tour through Harlem to the sites that inspired and nurtured hip-hop culture. New York is the birthplace of hip-hop and this walking tour ... Read more
Location: New York City, New York
Duration: 2 hours (approx.)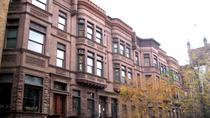 This 2-hour intimate jazz concert in a historic Harlem brownstone setting with hors d'oeuvres, wine and dessert is a unique opportunity to mix and mingle with ... Read more
Location: New York City, New York
Duration: 2 hours (approx.)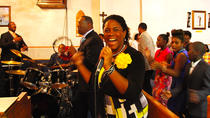 6 Reviews
Get to know the history, heritage and soul of Harlem, the legendary neighborhood known internationally as the Black Mecca of the world. This explosion of ... Read more
Location: New York, New York
Duration: 4 hours (approx.)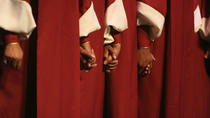 15 Reviews
This 4-hour authentic Harlem gospel and brunch walking tour starts with a leisure stroll along 125th Street and the Mount Morris Historic District taking in ... Read more
Location: New York City, New York
Duration: 4 hours (approx.)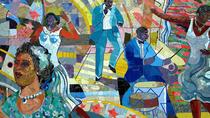 7 Reviews
What better way to end an evening than in Harlem with some sightseeing and live jazz? Enjoy a 3.5-hour tour across 125th Street, then a lovely stroll along ... Read more
Location: New York City, New York
Duration: 3 hours 30 minutes (approx.)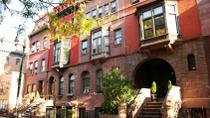 6 Reviews
This 3-hour Harlem walking tour of 125th Street and the Mount Morris Historic District with lunch, showcases a remarkable blend of late 19th and early 20th ... Read more
Location: New York City, New York
Duration: 3 hours (approx.)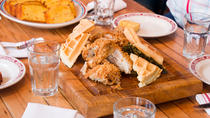 12 Reviews
Harlem is home to a variety of diverse cultures and tastes. On this walking tour, you will taste renowned soul food as well as Caribbean and African cuisines ... Read more
Location: New York, New York
Duration: 4 hours (approx.)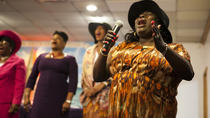 1 Review
Listen to the beautiful, uplifting sounds of a Harlem gospel choir, learn the history of American gospel music, and view the historic sites in the place that ... Read more
Location: New York, New York
Duration: 4 hours (approx.)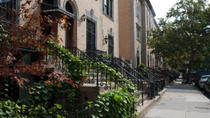 Take a 3-hour Authentic Harlem Renaissance walking tour with lunch. Embark on a journey through present-day Harlem to see the people and places of ... Read more
Location: New York, New York
Duration: 3 hours (approx.)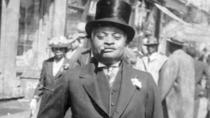 1 Review
Visit sights in Harlem pertaining to the culturally explosive days of 1920's Harlem, when art and culture was used as a tool for African-Americans and Blacks ... Read more
Location: New York, New York
Duration: 2 hours (approx.)