The skyline of New York City has starred in hundreds of movies, making it one of the most iconic man-made landscapes in the world. And while the former World Trade Center once stood as the defining image of this electric city, today's landscape has shifted slightly—though it remains just as memorable.
Travelers who wander the Big Apple's crowded streets will find themselves at the foot of dozens of architectural landmarks—from the Empire State Building and the Chrysler Building to the sky-high spire of One World Trade Center. It's easy to marvel from the pavement, but visitors who want to experience the skyline in all its wonder need explore beyond the sidewalks.
Travelers looking to go all out can fly high above the city in one of the popular and grand helicopter tours. But there are still plenty of options for those on a budget. A trip to the top of the Empire State Building or Top of the Rock in Rockefeller Center provide visitors with a look at the skyline from inside the towering concrete jungle.
For a peripheral view, walks across the Brooklyn and Manhattan bridges offer travelers uninterrupted views of the impressive Financial District, while a ride on the Staten Island Ferry showcases the Big Apple in all its wild glory—and even gets of close to the famous Statue of Liberty. More intrepid travelers can head over to the shores of Hoboken, New Jersey. The expansive green space along the river is a perfect spot for an afternoon picnic with a breathtaking view of Manhattan's West Side.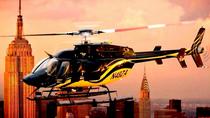 345 Reviews
Take to the skies on a helicopter tour to see New York's amazing skyline! On this scenic 18-minute helicopter flight you'll soar through the sky and ... Read more
Location: New York City, New York
Duration: 18 minutes (approx.)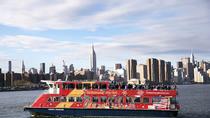 192 Reviews
Admire New York's famous skyline and iconic sights from the water on this morning or afternoon cruise. See top New York attractions including the Empire State ... Read more
Location: New York City, New York
Duration: 90 minutes (approx.)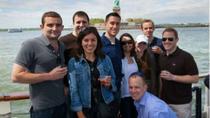 10 Reviews
Step aboard one of the largest sailing ships in the US and cruise along New York Harbor while tasting some of New York's best craft beers. Sip crisp ales and ... Read more
Location: New York City, New York
Duration: 1-hour and 45-minutes
338 Reviews
On this luxury New York City dinner cruise, savor gourmet cuisine and enjoy live jazz entertainment while soaking up breathtaking views of the Manhattan, New ... Read more
Location: New York City, New York
Duration: 3 hours (approx.)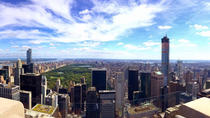 55 Reviews
Immerse yourself in a one-of-a-kind big apple experience. On this full day guided tour, enjoy an authentic New York experience. With a small group (less ... Read more
Location: New York, New York
Duration: 9 hours (approx.)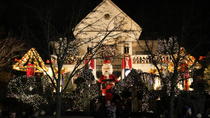 32 Reviews
Christmas in New York City becomes a dazzling spectacle of holiday lights. Visit the neighborhoods of Dyker Heights and Bay Ridge in Brooklyn, where it's a ... Read more
Location: New York, New York
Duration: 3 hours 30 minutes (approx.)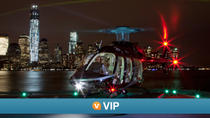 114 Reviews
Get unbeatable views of Manhattan from the sky and water on this exclusive VIP tour in New York City! Hop aboard a luxury helicopter and soar over the Brooklyn ... Read more
Location: New York City, New York
Duration: 1 hour 45 minutes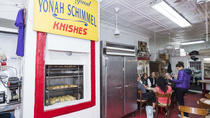 411 Reviews
The new culinary center of the Big Apple, where food and dining trends are dispersed to the rest of the country, is Brooklyn. And with this half-day tour, you ... Read more
Location: New York City, New York
Duration: 4.5 hrs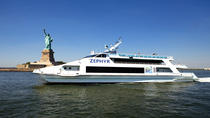 141 Reviews
Explore New York Harbor on a one-hour commentated cruise with fantastic views of the Statue of Liberty, Manhattan Skyline and Brooklyn Bridge. Learn about New ... Read more
Location: New York City, New York
Duration: 60 minutes (approx.)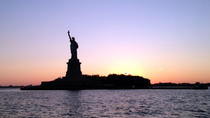 665 Reviews
Take an early-evening New York City Harbor Lights cruise and bask in the glow of the setting sun and glistening harbor lights. While listening to an ... Read more
Location: New York City, New York
Duration: 2 hours (approx.)